Alexander (Sasha) Shulgin, "The Godfather of Psychedelics"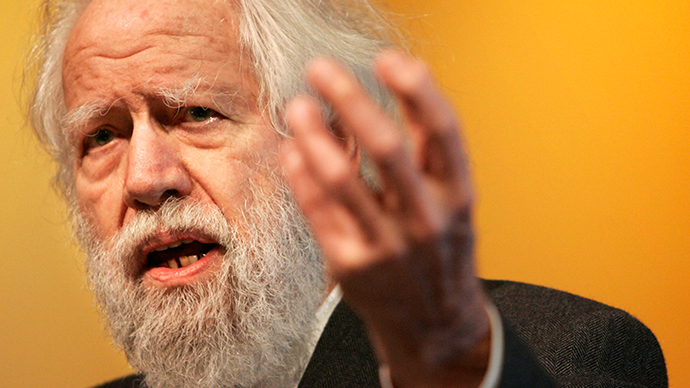 BERKELEY e-PLAQUE
Alexander (Sasha) Shulgin, "The Godfather of Psychedelics"
(1925–2014)
Shulgin Family Residence:
1336 Spruce Street
Alexander (Sasha) Shulgin, the brilliant miscreant chemist who discovered scores of psychedelic drugs — including MDMA (or "Ecstasy," which he called a "low-calorie martini" — was dubbed one of the century's most important scientists by Timothy Leary. Working from a lab behind his Lafayette home on "the Farm," he and his wife Ann, with occasional help from a small group of friends, ranked his synthesized compounds for qualities that included visual, auditory, and emotional effects. Shulgin estimated that he personally tried over 4,000 psychedelics.
Born in Berkeley, Shulgin was accepted to Harvard at age 16 but dropped out to join the Navy. After drinking a glass of juice before an operation, he saw crystals at the bottom of the cup, assumed they were a narcotic, and passed out. His discovery that the crystals were sugar led to an ongoing fascination with how the mind transforms experience.
After the war Shulgin returned to Berkeley, got his Ph.D. in biochemistry from UC, did post-doctoral work in psychology and pharmacology at UCSF, and was soon hired as a researcher at Dow Chemical. In 1960 he took mescaline (a psychoactive chemical extracted from the peyote cactus) and realized that he had been unaware of "a great deal inside" himself. This understanding launched a lifelong interest in how the molecular structures of chemicals affect the human mind and body. In 1966 after developing Zectran, one of the first biodegradable pesticides, Shulgin left Dow to study neurology at UCSF's Medical School. He then settled into legally researching psychedelic compounds (with a DEA license) in a small lab behind his home.
Shulgin's psychedelics (derived from the Greek term for "mind manifesting") included stimulants, depressants, and aphrodisiacs as well as drugs that speed up time, cause convulsions and deaden emotions. In 1992 he and his wife self-published PiHKAL: A Chemical Love Story with a commentary that included dosage instructions on 179 different psychedelic compounds. The book sold over 40,000 copies. Two years later DEA agents raided his lab, fined him $25,000, and terminated his license. A DEA spokesperson commented, "It is our opinion that those books are pretty much cookbooks on how to make illegal drugs." A 2011 book signing at the UC Campus Bookstore of an 800 page technical collection of esoteric chemical information, The Shulgin Index, remains one of the store's best attended events ever.
Contributed by Robert Kehlmann, 2014