Arlene Rima Sagan, Musicologist, Educator, Choral Director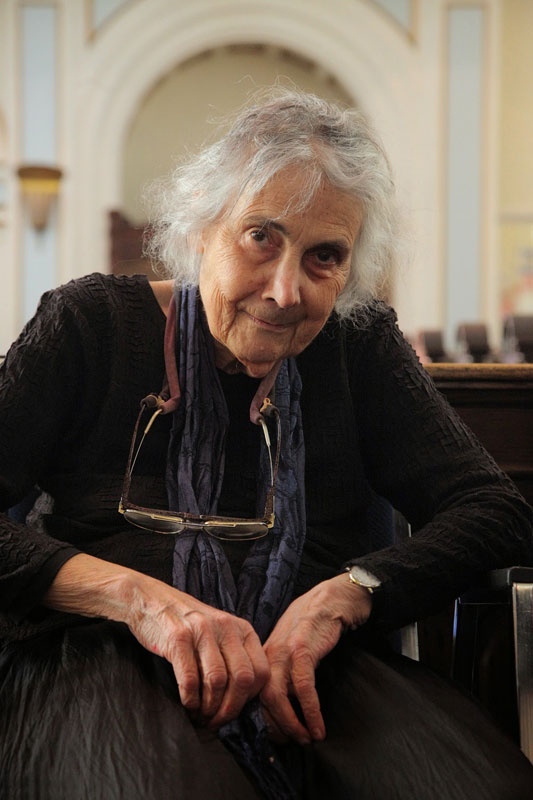 BERKELEY e-PLAQUE
Arlene Rima Sagan, Musicologist, Educator, Choral Director
1928–2012
Sagan Residence:
597 Santa Clara Avenue
"If you can walk, you can dance — and if you can talk, you can sing." 
Zimbabwe proverb
For over 50 years, Arlene Sagan faithfully and creatively served the music community in Berkeley and throughout California. She conducted the Berkeley Community Chorus and Orchestra (BCCO), the El Haefronaim Choral Group, the Jewish Women's Chorus, the Sine Nomine Singers and the Revels Bell Choir. She founded the Bella Musica Chorus and was Director of Children's Programs at KPFA-FM, a staff member of the UC Berkeley Young Musician's Program and Coordinator of the introductory program at Cazadero Music Camp.
Sagan was fervent in her belief that the fellowship and joy of making music together should be available to everyone, regardless of talent or training. The late Julian White, pianist and teacher and one of Sagan's admirers, said that she embraced people who wanted to participate without them "having to fill out some huge IOU." In an interview with the Berkeley Daily Planet, Sagan calls the act of group singing "a wonderfully satisfying spiritual experience. You mingle breath together."
Arlene Sagan graduated from Antioch College in Ohio where she met her husband, Eugene. They came to Berkeley in 1955. She earned an MA degree in education from UC Berkeley and in musicology from California State University, Hayward. Sagan was recognized in a 2006 City of Berkeley Proclamation, which defined her as a cultural icon, "one of those people who embody the aspirations and ideals of Berkeley."
Contributed by Diana Kehlmann, 2014