Buttercup Bakery (closed)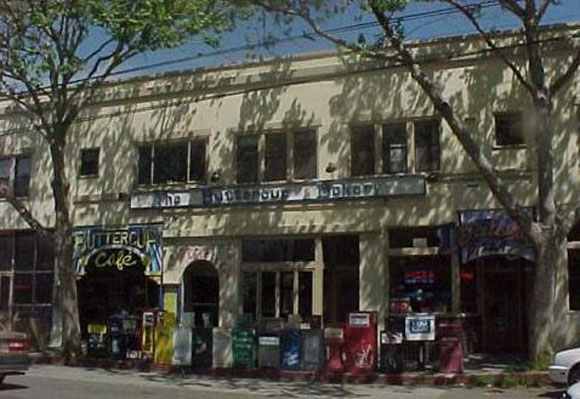 BERKELEY e-PLAQUE
Buttercup Bakery
3201 College Avenue (closed)
While well-loved for its breakfasts and baked goods, the Buttercup Bakery should also be remembered for four people who exemplify Berkeley's role in the strange and sudden transition from the anti-establishment counterculture of the 1970s to mainstream business successes.
The personal finance industry took off in the 1980s, and Suze Orman—a financial guru and popular television personality—has personified that industry. Orman, however, started her career as a waitress at the Buttercup in 1973, where she learned how to listen with compassion.
Back then, Orman sometimes served Steve Jobs and Steve Wozniak—the founders of Apple—who would stop at the Buttercup on trips up from Palo Alto. In 1972, Jobs and Wozniak produced a blue box that allowed users to make long distance calls for free. When they tried to sell these in the Stanford dorms, they were politely told to desist. No wonder that Orman occasionally had to supply them with free coffee.
The Buttercup is also linked to the rise of the biotechnology industry. Kary Mullis, a Berkeley Ph.D. in biochemistry, worked as a manager at the Buttercup in the mid-70s. Later, he took a job in Berkeley at Cetus—one of the early biotechnology startup firms—where he and his team developed PCR (polymerase chain reaction). PCR facilitated the rapid replication of a single strand of DNA, and in recognition of the significance of his work in this area, Mullis was awarded the Nobel Prize in Chemistry in 1993.
Whatever was the secret ingredient in the Buttercup's pastries, it provided inspiration and sustenance for actors in three of the nation's key economic transformations of the 1980s.
Contributed by Fred Block, 2012