Frances Albrier, Social Activist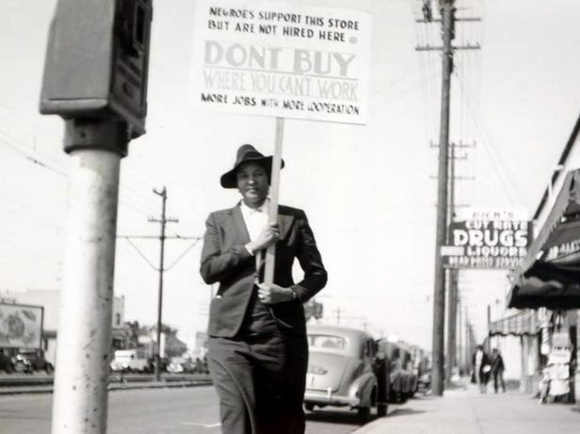 BERKELEY e-PLAQUE
Frances Albrier, Social Activist
(1898–1987)
Albrier Residence:
1621 Oregon Street
Frances Albrier was born in Tuskegee, Alabama in 1898 and raised by her grandmother, a midwife who had been born into slavery.  In 1920, Albrier came to Berkeley where she trained as a nurse, married, and settled into a house on Oregon Street. Discrimination prevented her from securing work as a nurse, but she later found employment with the Pullman Company and became active in a labor union.
During the 1930s Albrier began a remarkable series of campaigns to challenge discrimination and social injustice wherever she found it.  She organized women to pressure the Berkeley school district to hire its first black teacher.  She initiated a "Don't Buy Where You Can't Work Campaign."  She was the first African American to run for Berkeley City Council in 1939; Albrier didn't win but went on to hold prominent positions in the California Democratic Party for many decades.  During WWII, the Kaiser Shipyards refused to hire Albrier as a welder, even though she had twice the hours of training needed. The pressure she brought to bear on the hiring hall led to Albrier becoming the first black woman welder in Richmond.  Her persistence helped paved the way for thousands of African American and women workers to get better paying jobs in Bay Area shipyards.
Until her death in 1987, Albrier worked both within and outside the African American community on a wide range of issues.  In later life she continued her activism in many ways, including speaking out against the Vietnam War, serving on Berkeley's Model Cities program that brought federal dollars to south Berkeley, and working on behalf of seniors.  The City of Berkeley honored Albrier by naming the community center in San Pablo Park after her in 1984.
Contributed by Donna Graves, 2012