"Lady" Helen J.H. Stephens: Singer, Pianist, Gospel Music Director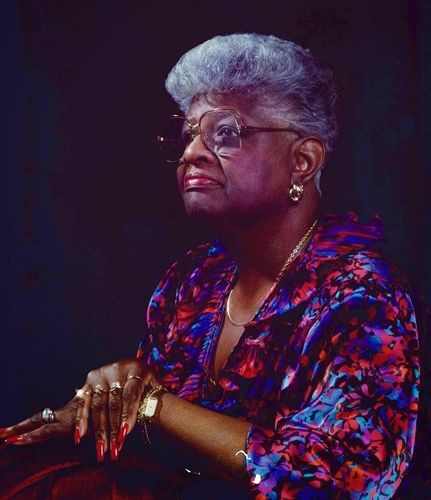 BERKELEY e-PLAQUE
"Lady" Helen J.H. Stephens: Singer, Pianist, Gospel Music Director
(1929-2014)
Progressive Missionary Baptist Church:
3301 King Street
Gospel music trailblazer Helen Stephens was born in New Orleans. As a school girl at Booker T. Washington High School she sang in the choir and was also the school's piano accompanist. She went on to Dillard College where she received a music degree in 1949.
A short time later, Ms Stephens came to Berkeley with her husband, Arnold Stephens, and formed the award winning gospel choir "The Voices of Christ" at Berkeley's Progressive Missionary Baptist Church. The group, which began with twenty-three members, soon grew to ninety-two and went on to record eight albums on the Savoy label.
Lady Stephens, as she was known, had a major influence on the world of gospel music both nationally and at her home base here in the Bay Area. She introduced gospel into the curriculum at Cal State Hayward and taught at the College of Marin in Kentfield. In 1979, she became director of "The Lighthouse Singers of Marin," a multi-faith, multi-racial interdenominational community-based gospel choir dedicated to cultural and spiritual outreach through music.
Lady Stephens organized the Northern California Chapter of Gospel Music Workshop of America and traveled widely to teach and learn gospel. Many outstanding musicians were her students, including jazz pianist Rodney Franklin.
Contributed by Diana Kehlmann, 2016