June Craycroft, Musician, Philanthropist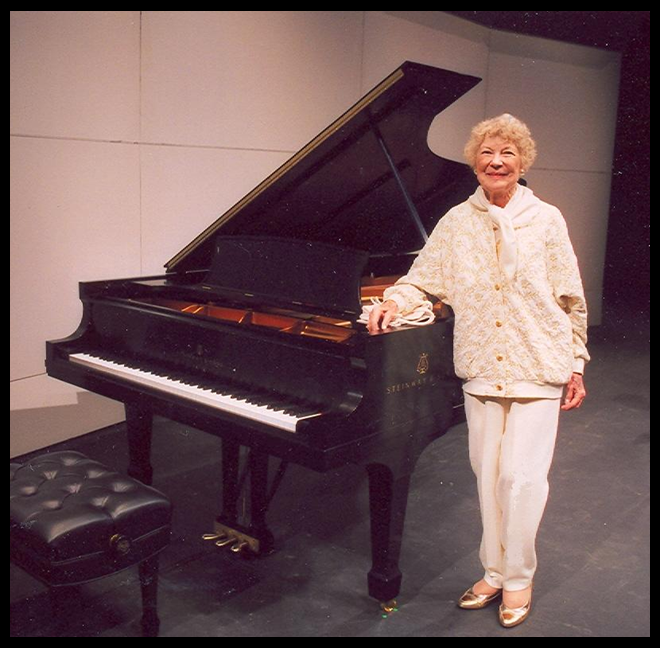 BERKELEY e-PLAQUE
June Craycroft, Musician, Philanthropist
(1915–2003)
Craycroft Residence:
1028 Keeler Ave
June Dolores Goethe Craycroft, the fourth great granddaughter of German writer Johann Wolfgang von Goethe, was born in Parkersburg, Iowa, but spent her formative years in Omaha, Nebraska. In 1937, she received a master's degree from the Chicago Musical College where she was a pupil of the distinguished pianist and composer, Rudolph Ganz. She married fellow musician, conductor, and teacher Austin E. Garrels, composed music for children and arranged children's concerts at Chicago's Orchestra Hall.
In 1945, she returned to Omaha where she taught at the University of Omaha and performed with the Omaha Symphony. Four years later she moved to France and taught music to war orphans at the MacGannet School for French and American children in Haute Savoie. While in France, she studied with Nadia Boulanger and Georges Migot.
June married her second husband, Kenneth T. Craycroft in Montreux, Switzerland in 1960. The couple settled in Fresno where Kenneth operated the family owned Craycroft Brick Company. While living in Fresno, June was active in both the Fresno Philharmonic and Fresno Musical Club. Kenneth retired in 1979 and the couple moved to Berkeley where the talented, charismatic, and philanthropic June Craycroft became active in Bay Area cultural life. She served on the Board of Trustees of the Fine Arts Museums of San Francisco, endowed an oncology wing at Oakland's Children's Hospital, and a gallery at the Palace of the Legion of Honor. When the Berkeley Piano Club needed upgrades and urgent seismic work in its performing hall, Craycroft generously launched a successful fundraising effort. She also gifted CAL Performances the concert grand Steinway piano that is used during many performances at Zellerbach Hall. Since her death, the Berkeley Piano Club has honored her memory on "June Craycroft Day" with an annual concert featuring women composers.
Contributed by Diana Kehlmann, 2014
With thanks for the contributions of Ellen Hahn, Dorothy Wechsler, and Virginia Bigelow