Margaret Rowell, Cello Teacher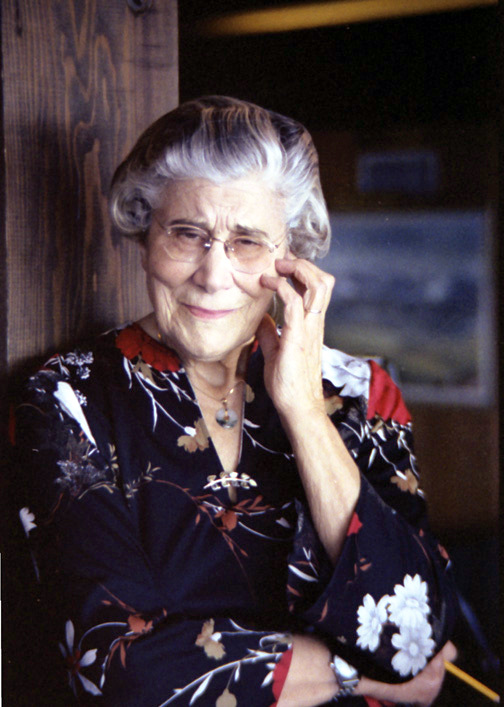 BERKELEY e-PLAQUE
Margaret Rowell, Cello Teacher
(1900–1995)
Rowell Residence:
1061 Miller Avenue
"I don't teach the cello…..I teach the human being." —Margaret Rowell
Margaret Avery was born in Redlands, California and lived in the Bay Area from the time she was eight. She graduated from UC Berkeley in 1923 and was married to UC philosophy professor Edward Rowell in 1936. They were the parents of renowned mountain climber and photographer Galen Rowell.
Margaret Rowell taught at the SF Conservatory of Music and was on the faculty of UC Berkeley, Stanford, Mills College, and San Francisco State University. In the early 1950s she, with cellist Colin Hampton, organized the California Cello Club, which became a forum for visiting cellists, including Gregor Piatigorsky, Mtislav Rostropovich, Janos Starker, Pablo Casals, and Bernard Greenhouse: testimony to the respect these world famous maestros had for her and Hampton.
By all accounts Rowell was a deeply inquisitive woman. She was a lover of the wilderness and a person of great warmth, enthusiasm, and energy—all of which played an integral part in her teaching. She inspired students with lines from poetry and with images from the arts and sciences, using, for example, the lizard's flexible rubbery fingers to convey the feel of finger to string. She might have asked a student to turn a door knob or pour water from a pitcher to evoke the varied kinesthetic experiences she wanted them to bring to the cello.
Reflecting on her passionate teaching, Robert Commanday, music critic with the SF Chronicle, called Rowell an "evangelist of the cello." He further commented, "You'd have thought she was saving souls or sharing a just-discovered secret of life."
Cellist and former student Bonnie Hampton has said that one of Rowell's primary concerns as a teacher was the "liberating of students to develop their own unique potential." Another former student, cellist Irene Sharp, comments that Rowell's gravest criticism of a student was that a performance sounded "too technical."
Contributed by Diana Kehlmann, 2013