Mildred Rosner, Cello Teacher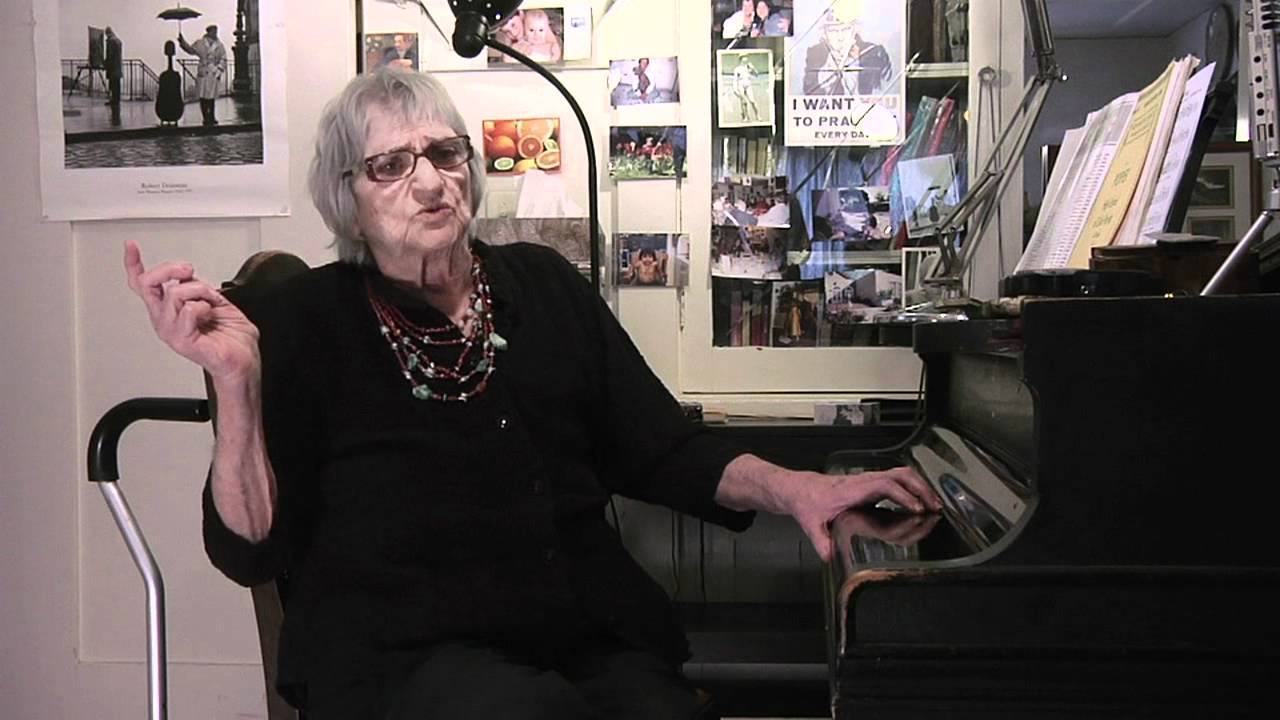 BERKELEY e-PLAQUE
Mildred "Millie" Rosner, Cello Teacher
(1926–2012)
Rosner Residence:
3039 College Avenue
"My performance is teaching. My product is my student."
Millie Rosner's Chicago childhood was filled with the political songs favored by her left leaning unionist Russian/Hungarian Jewish parents, but it wasn't until high school that she serendipitously came to the cello. When she visited the student orchestra room wanting to learn an instrument and was asked which one, she innocently replied, "accordion?" Instead, she was given a metal cello—an instrument she used until she'd saved enough at her $2.50 an hour job to by a wooden one.
Merle J. Isaac, conductor of the school orchestra, was her first cello teacher. She later studied with Luigi Silva at Yale, Bernard Greenhouse in New York, and Alice Lawrence, one of the first women to play with the Chicago Symphony.
Rosner's teaching career began in Connecticut. She was invited to Berkeley for a Christmas holiday by the parents of two students who had moved and missed her. With the encouragement of Margaret Rowell, she relocated in 1970 and became one of Berkeley's foremost "maestras" of cello.
Millie remodeled her 3039 College Ave. home to serve as a workshop, rehearsal space, community meeting room, and 60 seat concert hall. There was a spare room for visitors and a refrigerator full of good food. Her weekly public workshops (she thought the term "master class" pretentious) became a community activity, often filled with lively discussions.
Millie was one of the early teachers at the Crowden School, where she created the Cello Bash fund raiser. She was "cello mother" to many students: feeding, coaching, and guiding them through various aspects of their lives. One of those, James David Jacobs, classical music broadcaster for WGBH, Boston, came to live with her when he was thirteen. Among many students who went on to professional careers as teachers and performers are cellists Eugene Sor, Jennifer Culp, David Requiro, Teresa Esparza, and Emil Miland.
Contributed by Diana Kehlmann, 2013