Owsley Stanley, LSD Manufacturer and Sound Engineer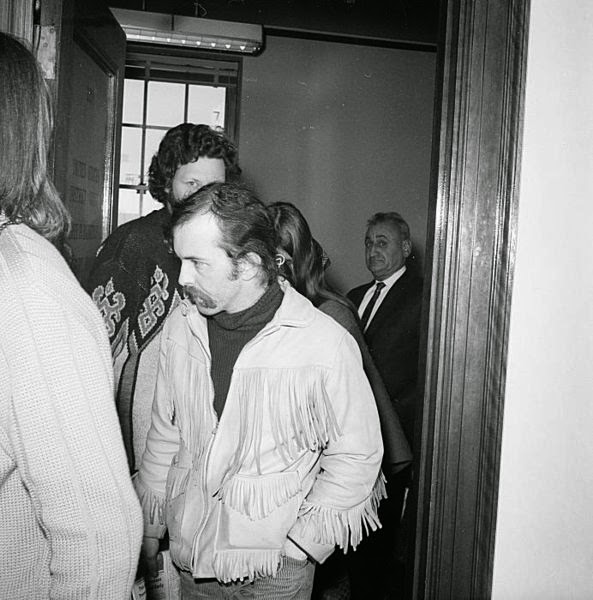 BERKELEY e-PLAQUE
Owsley Stanley, LSD Manufacturer and Sound Engineer
(1935–2011)
The Green Factory:
1647 Virginia Street
The Troll House:
2321 Valley Street
Meyer Sound:
2832 San Pablo
Owsley Stanley, known as simply "Owsley" or "Bear," was as culturally significant a figure within the counterculture of the 1960s as there was. He was a prolific manufacturer of high-quality LSD and a gifted and obsessive sound engineer with the Grateful Dead.
Owsley attended Cal for a semester in 1963, dropped out, and went to work at a day job in San Francisco and a night job in Berkeley. The night job got him in trouble. Narcotics agents raided his home/lab on Virginia Street on February 21, 1965.
The Virginia Street house was known in the counterculture as "The Green Factory." Owsley, by then the dominant producer of LSD in California, if not the United States, was charged with producing methedrine. The methedrine charge was used because LSD was still legal, and it would be until October 6, 1966. Owsley beat the charges and went on to operate LSD manufacturing labs in Point Richmond, Orinda, and Denver.
In 1967, Owsley moved into a Fox Brothers designed house on Valley Street. Charles Perry wrote about the house in Rolling Stone (November 25, 1982): "Owsley filled it with Persian rugs, hi-fi equipment, Indian fabrics, Tibetan wall hangings, pillows, hash pipes, musical instruments made by his personal guitar maker and all sorts of electronic toys, such as ultraviolet lamps and strobe lights. He'd decided that [his wife] Melissa's totem animal was the owl, so he got her a pet owl that was always escaping from its cage. The Troll House, as some people called it, was a regular stopover for the transcontinental psychedelic elite, from Richard Alpert (later known as Baba Ram Dass) to out-of-town rock musicians."
Owsley not only supplied LSD to the Grateful Dead, he also became their sound engineer in conjunction with Berkeley's Meyer Sound Studio, which he helped found. His "Wall of Sound" for the Grateful Dead of the 1970s was, according to Meyer Sound, "the ultimate representative of an era when PA systems were custom-assembled for one type of music or a specific band. Loudspeakers were used as a musical instrument to complement a band's sonic signature." When Owsley died, John Meyer wrote that he had been "a great friend and a true inspiration."
Contributed by Tom Dalzell, 2014