Patty Hearst Kidnapping Site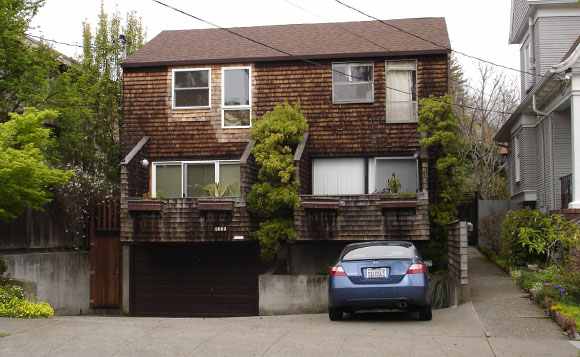 BERKELEY e-PLAQUE
Site of Newspaper Heiress Patty Hearst's Kidnapping
(1994)
2603 Benvenue Ave., #4
In 1974, 19-year-old UC student Patty Hearst, granddaughter of California publishing magnate William Randolph Hearst, was kidnapped from the Benvenue Avenue apartment she shared with her fiancé. Witnesses fled as the kidnappers fired guns while locking the struggling, blindfolded Hearst into the trunk of their car. Worldwide media attention focused on Berkeley.
The kidnappers, a counterculture guerrilla group named the Symbionese Liberation Army (SLA), demanded that Hearst's family donate food to all needy California families. Her father, San Francisco Examiner publisher Randolph Hearst, mounted a multi-million dollar Bay Area food give-away program, which was ultimately deemed inadequate by both the SLA and Patty, who in April announced that she had joined the SLA and taken the name "Tania."  Later that month the FBI released a surveillance video of her robbing a bank in San Francisco's Sunset District.
Rejecting a defense argument that she had been brainwashed, Hearst was convicted of bank robbery and sentenced to 35 years in jail. In 1979, after 22 months in prison, President Carter commuted the term. President Clinton granted Patricia Hearst a full pardon in 2001.
Contributed by Robert Kehlmann, 2012