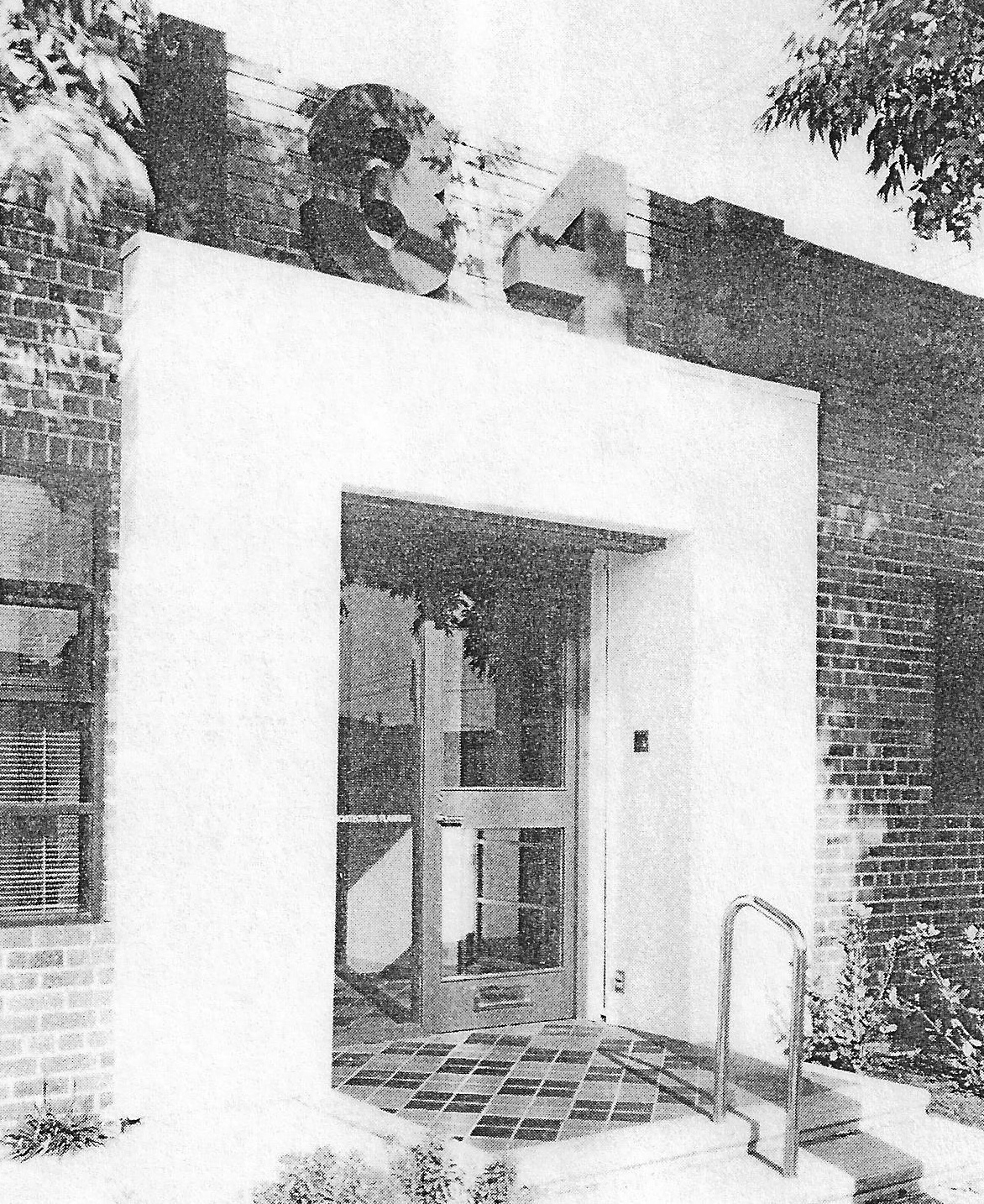 BERKELEY e-PLAQUE
E. Paul Kelly, Architect
(1937–2011)
Kelly Office
1345 8th Street
E. Paul Kelly's down to earth, outgoing, personality was much adored by clients. He married his childhood sweetheart, and the couple had four sons during a marriage that lasted over 50 years. Known mainly for his church projects, Kelly also designed houses, libraries, sports facilities (including the Downtown Berkeley YMCA), institutional buildings (including the Contra Costa County Public Works Building), many banks (including the Downtown Berkeley Mechanics Bank), and numerous projects for Kaiser Permanente (including Napa Medical Center).
One of Kelly's many inspirational churches was the Community Presbyterian Church in Danville (1975). The chancel contains a demountable raised platform, which could be moved according to different programs for worship. The unique structure was formed by two pairs of large trusses perpendicular to each other—constructed on the ground and raised onto eight free-standing concrete columns by a large crane in a matter of a few dramatic moments.
Designed with Hans Ostwald, Saint John's Presbyterian Church in Berkeley (1974), built for a congregation formerly housed in a Julia Morgan church (now the Julia Morgan Theater) is perhaps Kelly's best known work. The church has a strongly expressed structure formed by a large truss along its main axis resting on two free-standing concrete columns. St. John's has become the site for a wide variety of concerts.
Contributed by James Samuels, E. Paul Kelly's Chief Associate, 2013