Ralph J. Gleason, Journalist, Music Commentator and Critic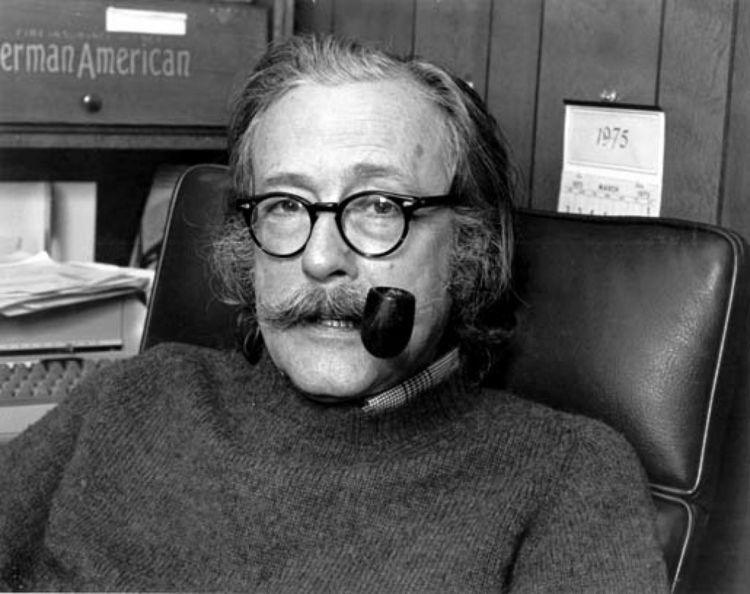 BERKELEY e-PLAQUE
Ralph J. Gleason, Journalist, Music Commentator and Critic
(1917-1975)
Gleason Residence:
2835 Ashby Avenue
Ralph Gleason was an Irishman whose abhorrence of violence grew out of the great deal he knew about what 150 years of violence had done to the Irish; he was a patriot who took the Constitution at face value, and his proudest accomplishment was his place on the White House Enemies' List; he was a literary man who knew most of what was worth knowing about American novels, Irish literature, American journalism…..As I knew him, Ralph's deepest ambition was to live and work as an honorable man. … One could not be his friend without seeking, in some manner, to live up to the example he set–set year by year, column by column, day by day. Greil Marcus, The Village Voice, June, 1975
As an influential and widely respected jazz and pop music critic, Ralph J. Gleason was one of the first commentators to give folk, pop, and jazz artists attention equal to that of classical musicians. He worked tirelessly through the print media, film, and television to introduce contemporary popular musical forms as important contributors to American social and political culture.
Gleason was part of the New Left of the 1960s and 1970s, with its demands for a broad range of social reforms, its opposition to the Vietnam War, and its association with the "Hippie" and Free Speech Movements. His politics eventually earned him 225th place on President Nixon's second list of political enemies.
Gleason graduated from Columbia University in 1938 and came to Berkeley in 1947 after serving in the U.S. Army's Office of War Information. He contributed reviews to the San Francisco Chronicle from 1950 to 1975 and to DownBeat Magazine from 1948 to 1961. He also wrote weekly columns in the New York Post, which were syndicated throughout the US and in Europe. In 1967, he co-founded Rolling Stone Magazine and remained a regular contributing editor for the rest of his life.
In addition to his writings, he served as host for numerous television documentaries, including the first TV documentary on pop music, Anatomy of a Hit, and a series on the Monterey Jazz Festival, which he co-founded in 1958. He hosted Jazz Casual, a Public Television series that ran from 1961 to 1981 featuring an impressive number of the best known blues and jazz artists of the time. In 1970 Gleason co-produced A Night at the Family Dog, filmed for Public Television at San Francisco's Family Dog Ballroom. The concert featured Santana, The Grateful Dead, and Jefferson Airplane, followed by a jam session.
Gleason's liner notes for numerous albums and his books express his wide range of interests. On Frank Sinatra's album, "No One Cares," he compared the singer's creative force with that of the poet Carl Sandburg, the actor John Gielgud, and the violinist David Oistrakh. His books include biographies of Irving Berlin and Hank Williams, Rolling Stone Interviews, 1967 – 1980, and Jam Session: An Anthology of Jazz.
Contributed by Diana Kehlmann, 2016