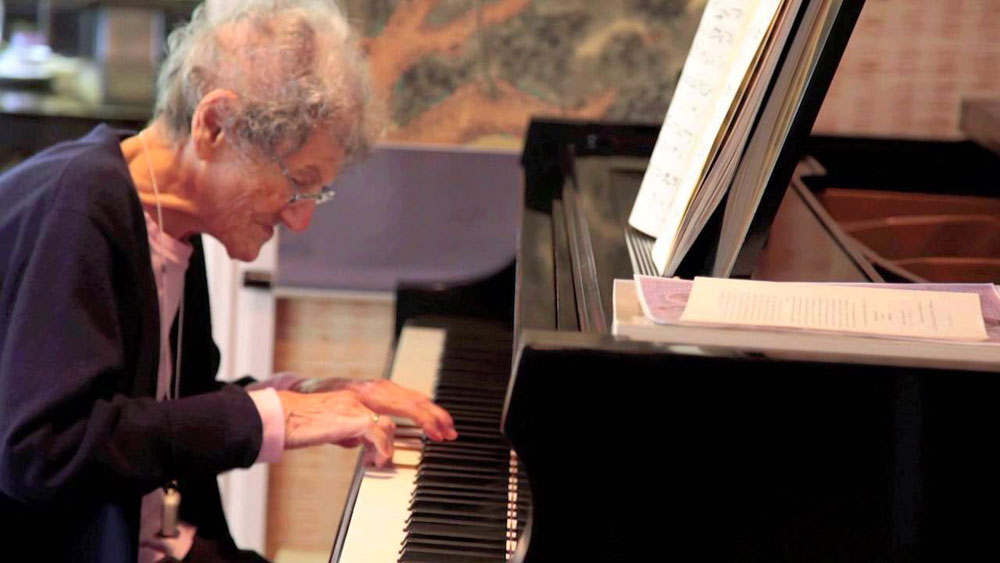 BERKELEY e-PLAQUE
Reah Sadowsky, Pianist
1915–2012
Sadowsky Residence:
1152 Arch Street
Reah Sadowsky and her husband, Rand Morton, moved to Berkeley in 1980. She taught and gave recitals at the Berkeley Piano Club where she was a valued member for over thirty years, serving one year as its president.
Sadowsky was a child prodigy, born in Canada to Russian immigrants who moved to San Francisco. She gave her first public performance at the age of six at the SF Public Library, at eight with the California Symphony and made her debut at 14 in the Scottish Rite Auditorium. Perhaps no less impressive was a public performance at the age of 95 when she played Tchaikovsky's "Album for the Young" to celebrate her birthday.
From an early age, she was the student of several distinguished teachers who included Isabelle Vengerova at the Curtis Institute and Rosina and Josef Lhevinne at the Juilliard School. During the 1940's she taught in New York and gave recitals at Town Hall and at Carnegie Hall as well as performing as soloist with the Boston and Denver Symphony orchestras. She had debut recitals at Wigmore Hall in London and in Austria and was known as a performer of contemporary music, which, at the time, included such composers as Prokofiev, Dallapiccola, Lukas Foss, Schoenberg, and Shostakovich.
Her performing career was largely shaped by the travels she made with her husband, a Professor of Spanish. Over the years, they were in residence in Chile, Uruguay, and Mexico as well as several college communities in the U.S. They lived for 10 years in Colorado Springs where she was an associate professor at Colorado College and toured on the U.S. State Department Cultural Exchange Program. She self-managed her career, working through various musical groups and societies wherever she was residing.
Contributed by Diana Kehlmann, 2014