Richard Diebenkorn, Artist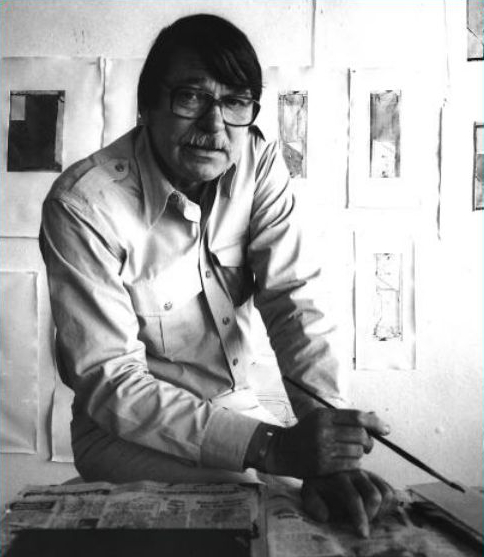 BERKELEY e-PLAQUE
Richard Diebenkorn, Artist
(1922–1993)
Final Diebenkorn Berkeley Residence and Studio:
217 Hillcrest Road
"My investment is in the moods, colors, and shapes rather than in the situations depicted." Richard Diebenkorn
Born and raised in San Francisco, the peripatetic and prolific painter Richard Diebenkorn lived in Berkeley from 1953 to 1966, during which time he characteristically rowed against the historical current by moving from pioneering works of abstract impressionism to explorations of figural representation, and then back again.
This seminal period has come to be known as "The Berkeley Years." The work of this modest yet powerful artist has received countless awards and has been exhibited extensively worldwide. First living in Berkeley apartments at 2837 Webster Street (1953) and 2947 Magnolia Street (1954), his first Berkeley studio was located at 2751 Shattuck Avenue above a VW dealership. In 1956 he and his wife Phyllis bought 217 Hillcrest Road, where he built a backyard studio. In 1958 he worked at what was called the Triangle Studio, razed in 1964 to make way for the Ashby BART station. The Diebenkorns moved to the Ocean Park neighborhood of Santa Monica in 1966 and then to Healdsburg in 1988.
Richard Diebenkorn taught painting at universities and art schools throughout the country, including the University of Illinois, Stanford University, UCLA, California College of the Arts (then known as the California College of Arts and Crafts), UC Berkeley, the San Francisco Art Institute, and Vacaville State Prison (California State Prison Solano, currently).
Diebenkorn died in his Berkeley home in 1993.
Contributed by Gary Earl Parsons, 2016