Richard Pryor, Comic, Actor, Activist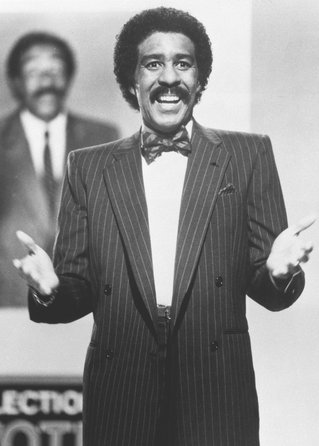 BERKELEY e-PLAQUE
Richard Pryor, Comic, Actor, Activist
(1940-2005)
1505 Berkeley Way
When comedian, actor, and activist Richard Pryor left Los Angeles in 1971 after a major earthquake, he chose Berkeley as his destination. He stayed with Alan Farley, a KPFA radio employee who lived in a small house at 1505 Berkeley Way. (Other KPFA contributors have included Alan Watts, Pauline Kael, and Philip K. Dick.) Pryor and Farley collaborated on a screenplay of a short antiwar film, which was never produced but was published in the satirical magazine The Realist.
Eventually Pryor set himself up in a $110-a-month apartment he furnished with little else than a bare mattress on the floor, a portable TV, a record player, a few books, a typewriter, and a tape recorder. Pryor's minimalist furnishing reflected his intense focus on craft.  According to UC Berkeley Professor of English Scott Saul this apartment was near the intersection of University and McGee.
At Pryor's first show at Mandrake's (1048 University Avenue), Berkeley mayor Warren Widener could barely get a seat in the packed room. Country Joe and the Fish were among the music acts that performed alongside Pryor.
Pryor's time in Berkeley was transformational. He met with Ishmael Reed, Claude Brown, Al Young, Angela Davis, Huey P. Newton, and other personalities, and these intense experiences allowed him to widen his repertoire and develop his social critique.  With the collaboration of partner Paul Mooney, an alumnus of Berkeley High School, Pryor would go on to nurture and promote young comedians like Robin Williams. He recorded two KPFA shows, one focusing on the Attica prison riot.
To his daughter, comedian Rain Pryor, he gave very simple advice: "Just be an honest performer."  This was a message he had drawn from his artistic influences, including Moms Mabley, Dick Gregory, Bill Cosby, and Lenny Bruce.  In 2005, at the age of 65, Richard Pryor died at his home in Encino, California.
Contributed by Shoshone Odess, 2016