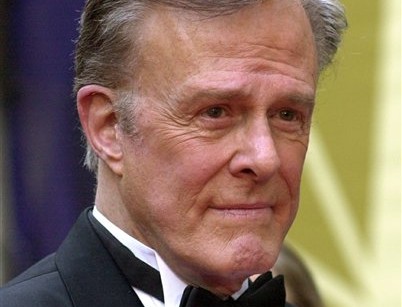 BERKELEY e-PLAQUE
Robert Culp, Actor
(1930–2010)
Culp Residence:
2248 Summer Street
Born August 16, 1930, Robert Martin Culp spent his childhood in Berkeley and attended Berkeley High School where he competed in pole vault, taking second place at the 1947 California Interscholastic Federation meet. He attended four colleges but never completed an academic degree.
Culp acted in dozens of films, including The Pelican Brief (1993) and Bob & Carol & Ted & Alice (1969), but he is most widely known for his work on television, and of that work the ground-breaking series I Spy is undoubtedly the most important. The series ran on NBC from 1965–1967, as America was coming to grips with its civil rights legacy, and the pairing of Culp and Bill Cosby as globetrotting undercover agents was a controversial hit. Inflected with sharp and subtle sarcasm, the often-improvised scenes drew black and white protagonists working together as equals. It was the first series to cast a black actor in a lead role. Speaking of I Spy, Culp said "I never had so much fun in my life, never, before or since." Culp and Cosby maintained a friendship throughout their lives, and Cosby delivered a touching eulogy for his friend.
Culp died of a heart attack and fall on March 24, 2010 (age 79) at Runyon Canyon Park in Los Angeles and is buried at the Sunset View Cemetery in El Cerrito (Berkeley, by law, has no cemeteries). Culp had five children by five wives and at the time of his death had five grandchildren.
Contributed by Gary Parsons, 2013