Robert Duncan, Poet (Early Years)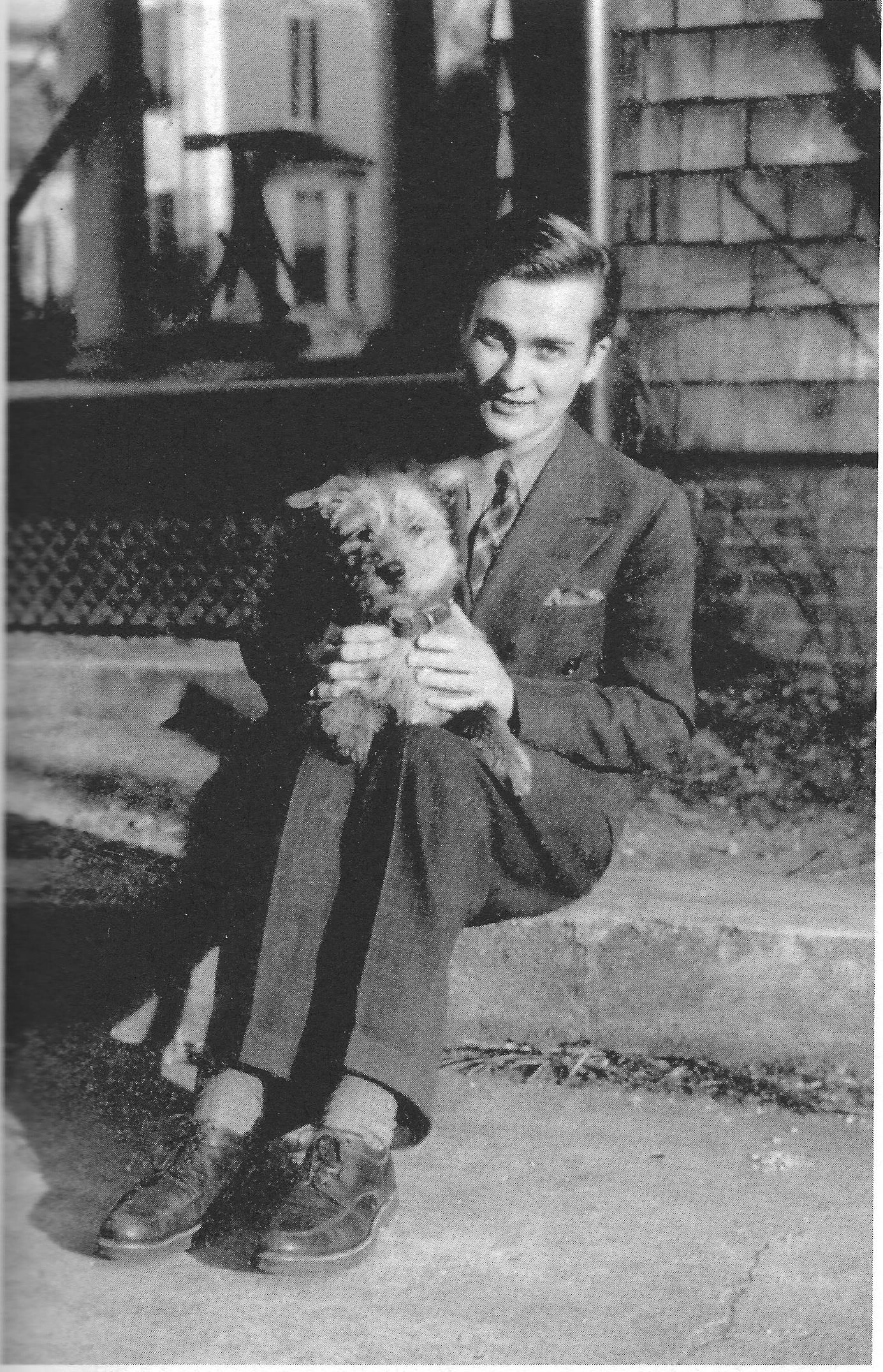 BERKELEY e-PLAQUE
Robert Duncan, Poet (Early Years)
(1919–1988)
Duncan Student Residence:
1542 Hawthorne Terrace
In February 1937, a UC freshman quit his fraternity for a basement room in a Professor's house on Hawthorne Terrace. He had selected his fraternity because its run-down appearance suggested his homosexuality would find greater acceptance there than in more polished ones. However, his leftist politics had led his brothers to an "us-or-them" ultimatum. His name then was Robert Symmes, the adopted son of ardent Theosophists who had raised him amidst séances featuring visitations from priests from ancient Egypt and discussions of Atlantis rising; but he was trending toward another — Robert Duncan — under which he would achieve iconic stature, through his poetry of sex, psyche, religion, and myth.
At UC, he had bonded with a free-spirited, predominantly female — but diverse — claque. Cecily Kramer was Jewish and schizophrenic; Lilli and Mary Fabilli were working class Catholics; Pauline Kael would become the country's best known film critic; Virginia Admiral, an artist, would give birth to Robert DeNiro (and share her husband's affections with Duncan). The group read Joyce, sipped wine to Hindemith, and cooked communally (Duncan was faulted for heavy-handedness with the curry). While the women shared his political orientation, they were, particularly the Catholics, less supportive of his sexual preference. They were Trotskyist and, since Stalinists dominated the literary magazines, published their own periodical, called Epitath, with Duncan's work filling half its pages.
Circulation was limited since, as Virginia Admiral later noted, while they were prepared to overthrow the government, they dared not defy the university ban against distributions on campus.
Duncan became bored with the English Department and stopped attending classes upon realizing that poetry was his "sole and ruling vocation." He left Berkeley in December 1938 and went east, joining Ned Fahs (his first serious lover whom he'd met as a Ph.D candidate) in Philadelphia. A year later, he was in New York, hoping "to rescue" from Berkeley "the few of our brothers and sisters left there."
But he would return.
Contributed by Robert Levin, 2014