Robert Merriman and Berkeley's Spanish Civil War Veterans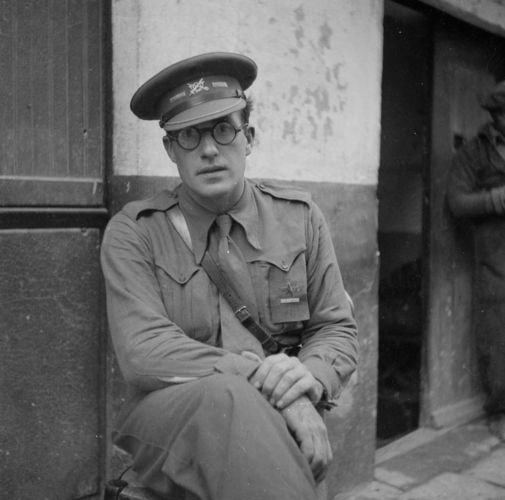 BERKELEY e-PLAQUE
Robert Merriman and Spanish Civil War Veterans
(1908-1938)
Merriman Residence:
2715 Virginia Street
Some 3,000 volunteers from the United States traveled to Spain to join the International Brigades during the Spanish Civil War (1936-39) and fight for the Republican government against Nationalist rebels backed by Nazi Germany and Fascist Italy. They were later termed "premature anti-Fascists" since they put their lives on the line against rising totalitarianism when most in the United States still preferred neutrality in European conflicts.
At least ten people who volunteered for the International Brigades attended UC Berkeley in the 1920s and 30s. (1)  They had studied in fields as diverse as philosophy, bacteriology, chemistry, economics, and anthropology; one was African-American, another Chinese-American. Most prominent among them was Robert Hale Merriman.  "Because he was so talented, and because he died so young, and because Hemingway immortalized him , Merriman must be given the first position in any roll call of Californians in battle against the ultra-Right," California historian Kenneth Starr later wrote. (2)
Merriman grew up in Santa Cruz and lumber towns on the north coast of California. He worked his way through the University of Nevada, where he met his wife, Marion.  They graduated in 1932 and came to Berkeley for his graduate studies in economics.  In Berkeley, the Merrimans became part of an idealistic community of liberal and leftist graduate students.   The couple lived in a "cozy little apartment in the thick greenery of the Berkeley Hills." (3)
In early 1935 the couple went to Moscow to pursue a research project and see communist economics first hand. Robert then traveled to Spain in 1937 to join the International Brigades.  With his ROTC college background, he quickly rose to command the Abraham Lincoln Battalion.  Marion followed and worked on the staff of the Brigades, then returned to the United States for speaking tours, presciently warning Americans "if you don't…take your stand against fascism in Spain, your sons will die in Germany."
Robert Merriman left vivid impressions.  Fellow graduate student and future renowned economist John Kenneth Galbraith said he was "vital and popular" at UC.  Ernest Hemingway met Merriman in Spain and apparently used him as a model for the character of American college professor Robert Jordan in For Whom the Bell Tolls.
While chief of staff for one of the International Brigades, Major Merriman disappeared during a chaotic night retreat in the Ebro Valley in April, 1938.  UC President Robert Gordon Sproul and UC faculty appealed to the State Department to help determine his fate, but Merriman was not seen again and was finally presumed dead.  Historians believe he was either killed in fighting or captured and executed by the Nationalists.  He was one about 700 Americans who died in Spain serving in the International Brigades.
Marion Merriman eventually returned to the Bay Area, remarried, raised three children, and spent the rest of her life as an activist, including work with the Veterans of the American Lincoln Brigade.
Contributed by Steven Finacom, 2016