Ski Hut, Berkeley's Original Outdoor Apparel Outlet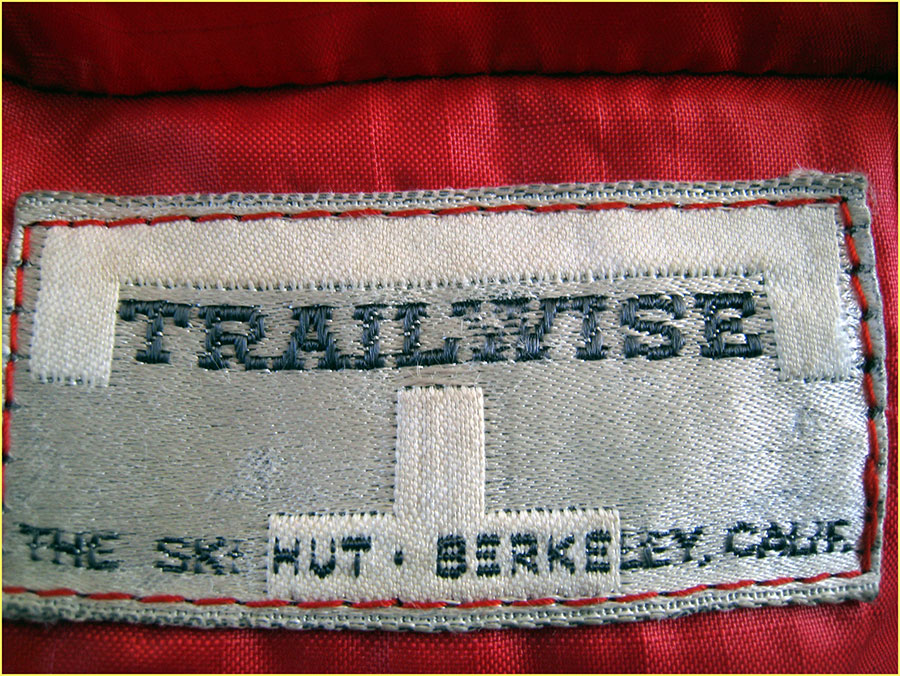 BERKELEY e-PLAQUE
Ski Hut
(Founder George Rudolf's ownership: 1935–1978)
Ski Hut site:
1615 University Ave.
"In the Bay Area the Ski Hut was the mother tree for a whole host of seedlings, such as Trailwise, Sierra Designs, North Face, Camp Five and Snowlion…" — Bruce Johnson, Oldgear
While the country was mired in the Great Depression, UC students and other Berkeley residents turned to the Sierra Mountains for recreation and escape. In 1935, sensing a commercial opportunity, George Rudolf, a school teacher, and his skiing partner and engineer Phillip Von Lublein invested $750 to open a shop on University Avenue specializing in imported European ski gear. Initially, the Ski Hut opened for limited hours since both men kept their day jobs. After Sugar Bowl, the Sierra's first large ski resort opened in 1937, the Southern Pacific and Western Pacific Railroads began running special ski trains, with luggage compartments for equipment, from the Bay Area to Donner Summit. Rudolf and Von Lublein made an arrangement with the railroads that allowed them to supplement shop income by renting ski gear on board for $2.75 a day.
By 1940 Ski Hut business had blossomed and Rudolf quit his teaching position to work full time. With the outbreak of World War II, however, the shop was shuttered while both owners served in the military. It was reopened in 1946, but a year later Von Lublein was paralyzed in a ski accident, leaving Rudolf in charge of the business at a time when, in his words, "all kinds of consumers wanted to get to the mountains after the war." The Ski Hut quickly became a buzzing destination for outdoor enthusiasts. Rudolf launched Trailwise, a Berkeley-based company manufacturing the technologically advanced tents, sleeping bags, and apparel—often inspired by army gear—that we now take for granted. Their compact, light, warm, and colorful Slimline goose down sleeping bags and an array of imported shoes and boots became very popular. Modern lightweight clothing and equipment sold by the Ski Hut during the 50s and 60s dominated the West Coast market, transforming outdoor activities such as backpacking, climbing, and skiing.
Design recommendations were made by, among others, Colin Fletcher and Allen Steck. Fletcher's books helped popularize backpacking. Allen Steck was a Ski Hut employee and famed Yosemite climber who, like many, practiced his skill on Berkeley's Indian Rock. The business was committed to customer satisfaction, refunding money or replacing failed items which were then studied for design improvement.
Virtually every notable West Coast outdoor sports enthusiast purchased gear and exchanged information and anecdotes at the Ski Hut. REI, together with North Face and Sierra Designs, would come to dominate the local market that began with George Rudolf, "the father of the modern outdoor industry," and his Ski Hut.
Contributed by Robert Kehlmann, 2014