Timothy Leary, Psychedelic Pioneer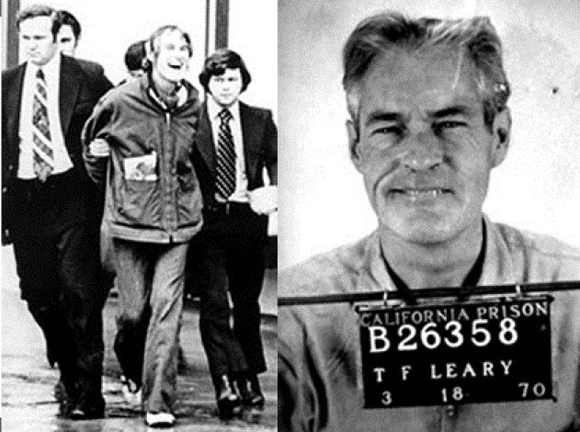 BERKELEY e-PLAQUE
Timothy Leary, Psychedelic Pioneer
(1920–1996)
Leary Residence:
1230 Queens Road
Timothy Leary received his Ph.D. in Psychology from UC Berkeley and then taught there as an assistant professor until 1955.  As a student he was left a single parent with two children when his wife, Marianne, committed suicide.  Leary began questioning the value of conventional methods of psychiatric treatment while working as Director of Psychiatric Research at the Kaiser Foundation between 1955 and 1959.
In 1960, while teaching at Harvard, Leary imbibed psilocybin mushrooms on a trip to Mexico and had a life changing experience which he felt taught him more than all his previous years of study and research.   Together with fellow Harvard professor Richard Alpert (later Ram Das), Leary started experimenting with the effects of psilocybin on prisoner volunteers, ultimately finding it more effective than standard therapy. Harvard fired Leary in 1962 for failing to keep "classroom appointments."
In 1967, as the leading counterculture advocate for spiritual discovery through hallucinogenic drugs, he famously urged 3,000 hippies in Golden Gate Park to "turn on, tune in, drop out." The brilliant, charismatic Leary went on to lead a tumultuous, dynamic, and colorful life at the center of the 60s cultural-revolution.
Leary married five times, ran for Governor of California, joined John Lennon and Yoko Ono at their Bed-in in Montreal, received lengthy prison sentences for drug possession, broke out of jail with assistance from the radical Weather Underground, lived abroad in exile, and was labeled  "the most dangerous man in America" by President Nixon. Widely respected by contemporary artistic figures and thinkers, Leary regularly returned to Berkeley to lecture, visit with friends, and hide from the police. On dying, his final word was said to have been "beautiful."
Contributed by Robert Kehlmann, 2012