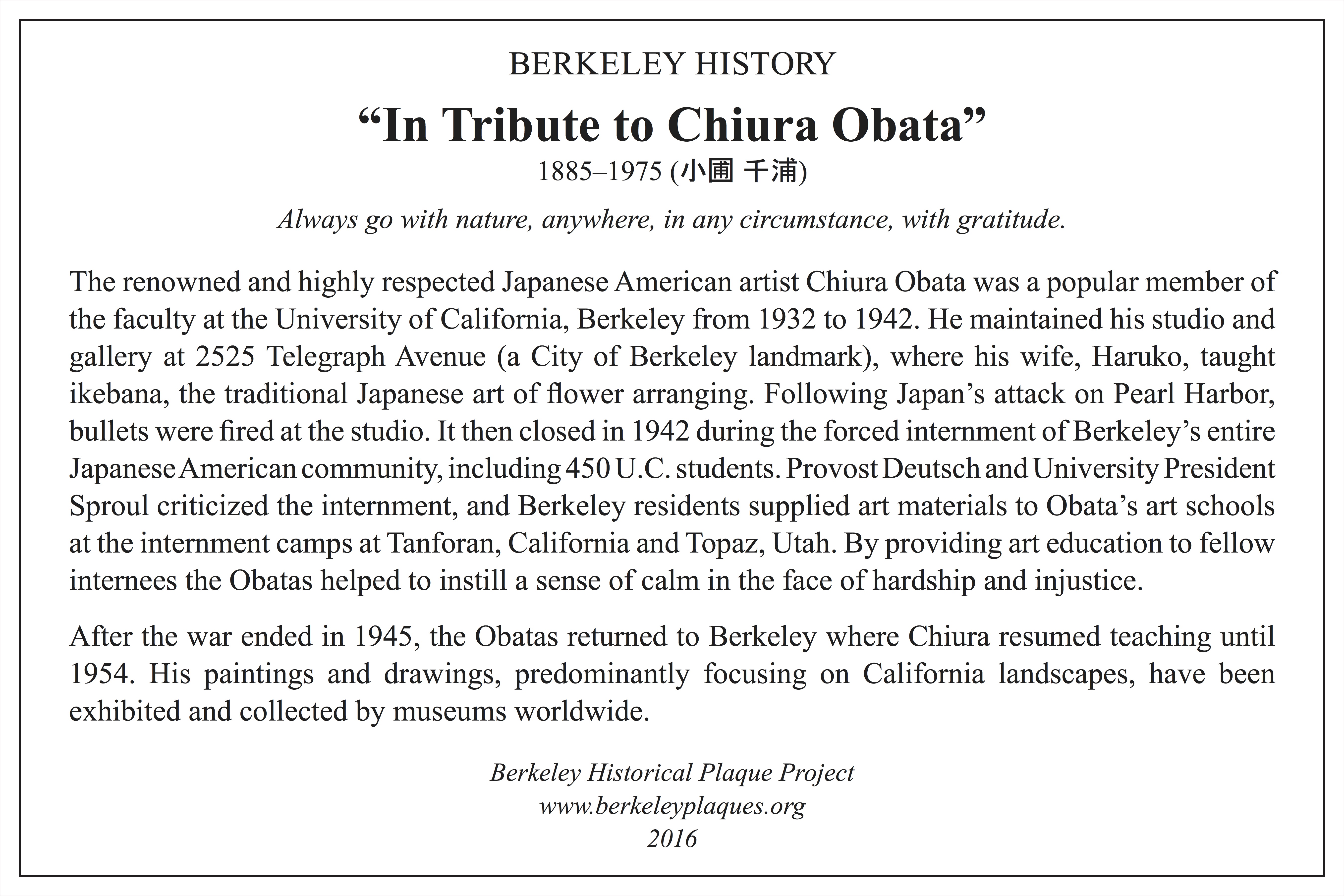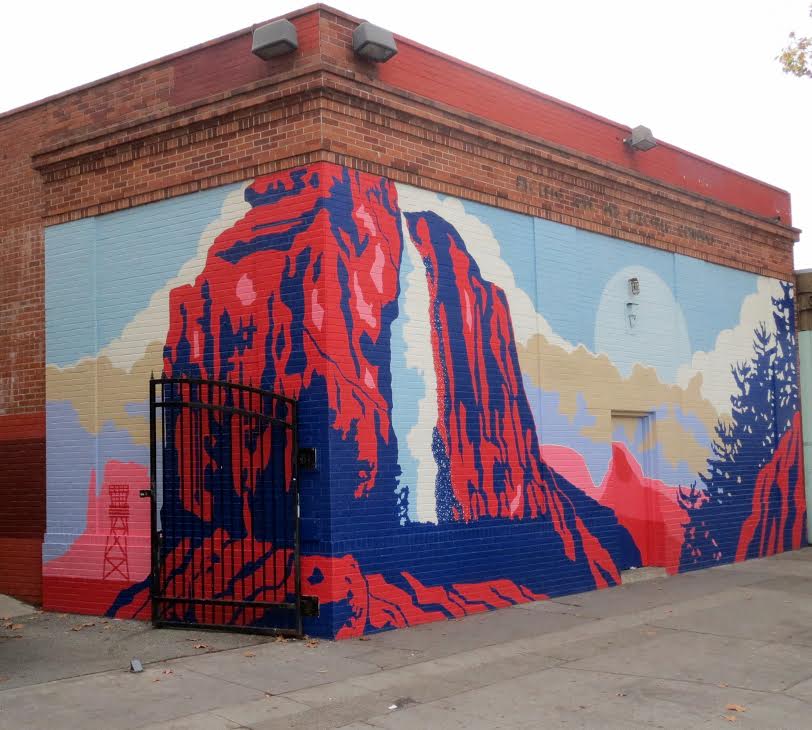 BERKELEY HISTORY
"IN TRIBUTE TO CHIURA OBATA"
1885 – 1975 (小圃 千浦) 
Always go with nature, anywhere, in any circumstance, with gratitude.
The renowned and highly respected Japanese American artist Chiura Obata was a popular member of the faculty at the University of California, Berkeley from 1932 to 1942.  He maintained his studio and gallery at 2525 Telegraph Avenue (a City of Berkeley landmark), where his wife, Haruko, taught ikebana, the traditional Japanese art of flower arranging.  Following Japan's attack on Pearl Harbor, bullets were fired at the studio.  It then closed in 1942 during the forced internment of Berkeley's entire Japanese American community, including 450 U.C. students. Provost Deutsch and University President Sproul criticized the internment, and Berkeley residents supplied art materials to Obata's art schools at the internment camps at Tanforan, California and Topaz, Utah. By providing art education to fellow internees the Obatas helped to instill a sense of calm in the face of hardship and injustice.   
After the war ended in 1945, the Obatas returned to Berkeley where Chiura resumed teaching until 1954. His paintings and drawings, predominantly focusing on California landscapes, have been exhibited and collected by museums worldwide.
Berkeley Historical Plaque Project
2016