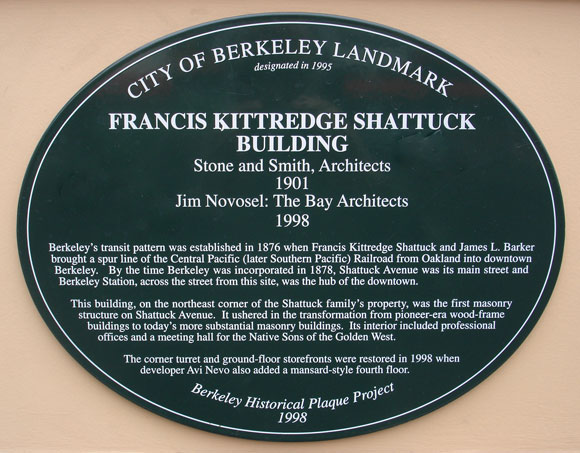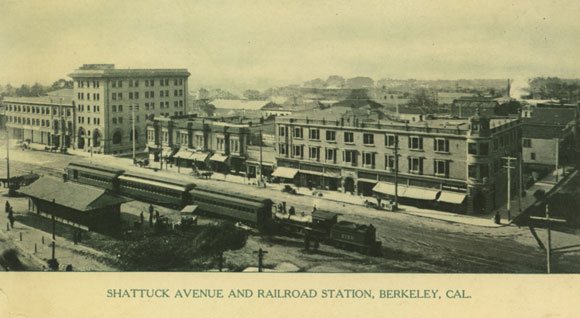 CITY OF BERKELEY LANDMARK
designated in 1995

FRANCIS KITTREDGE SHATTUCK BUILDING
Stone and Smith, Architects, 1901
Jim Novosel: The Bay Architects, 1998
Berkeley's transit pattern was established in 1876 when Francis Kittredge Shattuck and James L. Barker brought a spur line of the Central Pacific (later Southern Pacific) Railroad from Oakland into downtown Berkeley. By the time Berkeley was incorporated in 1878, Shattuck Avenue was its main street and Berkeley Station, across the street from this site, was the hub of the downtown.
This building, on the northeast corner of the Shattuck family's property, was the first masonry structure on Shattuck Avenue. It ushered in the transformation from pioneer-era wood-frame buildings to today's more substantial masonry buildings. Its interior included professional offices and a meeting hall for the Native Sons of the Golden West.
The corner turret and ground floor storefronts were restored in 1998 when developer Avi Nevo also added a mansard-style fourth floor.
Berkeley Historical Plaque Project
1998