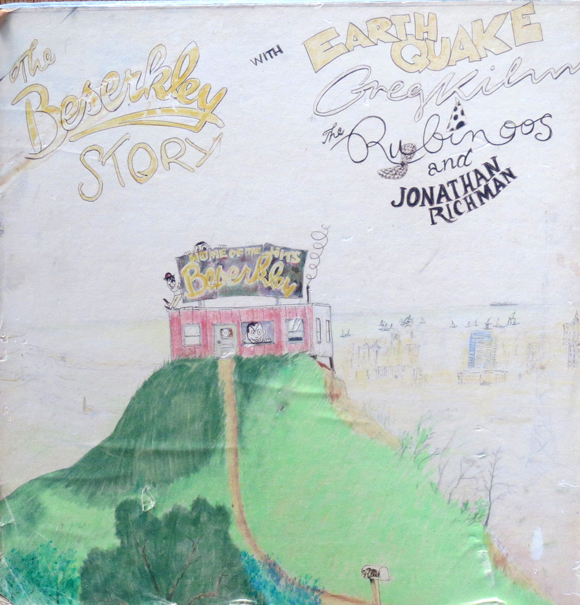 BERKELEY e-PLAQUE
Beserkley Records
1199 Spruce Street
Between 1973 and 1982, 1199 Spruce Street was command central for Beserkley Records. Under the direction of its self-described "reigning looney" and chief record producer Matthew King Kaufman, there dwelt the company's art, booking, management, production, and shipping departments. The road crews joined the label's bands—including Earth Quake, The Greg Kihn Band, The Rubinoos, and Jonathan Richman and the Modern Lovers—in using Beserkley's phones and telex, and Richman lived there for three years.
Beserkley's releases ran from hard rock through punk to new wave.  Its artists toured and played American Bandstand, Day on the Green, and Winterland. They had Top 40 hits in the United States and England, peaking with Kihn's "Jeopardy," which reached #2 on Billboard's charts, behind Michael Jackson's "Billie Jean."
While the neighbors didn't mind—the Beserkleyites rarely worked nights or, disappointingly to connoisseurs of rock's outlaw image, hosted wild parties—the authorities took a dim view of a commercial business operating in a strictly residential neighborhood, so the company, by then down to one artist, Kihn, moved on, shutting its final door two years later.
Contributed by Bob Levin, 2012