Billy Martin, Baseball Player/Manager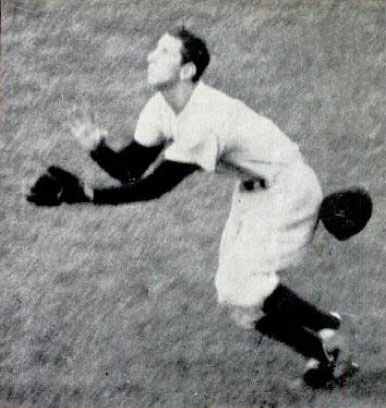 BERKELEY e-PLAQUE
Billy Martin, Baseball Player/Manager
(1928–1989)
Martin Residence:
1634 7th Street
According to his proud mother, Billy Martin, the New York Yankees right-handed scrapping second baseman, was "born upstairs and circumcised right here in the kitchen" of their 7th Street Berkeley home.
At a time when West Berkeley was tough and territorial, Martin, in his own words, "grew up fighting." Raised in this house by his mother and non-English speaking Italian grandmother, Martin learned to play baseball in nearby Kenney Park, attended Burbank Junior High (now West Campus), and made all-county teams in both basketball and baseball at Berkeley High.
Legendary for his clutch plays, fierce competitive spirit, and aggressive behavior both on and off the field, Martin is perhaps best known for his spectacular 1952 World Series' saving catch of a Jackie Robinson popup. With a lifetime Series batting average of .333, Martin played an integral part in four New York Yankees World Series victories during the '50s. After retiring as a player he pursued a volatile managing career with various teams, including the New York Yankees and the Oakland Athletics (1980–82).
Martin died on Christmas Day 1989 when, after a heavy drinking session in a Binghamton, New York bar, the pickup truck driven by a friend skidded off the road. More than 6,500 people, including President Richard Nixon, turned out for his funeral in St. Patrick's Cathedral. Presiding over the service, Bishop Broderick commented, "This Cathedral was the last place you would expect to find Billy." Two weeks later a smaller memorial service was held at St. Ambrose Church on Gilman Street in Berkeley where Martin had been baptized.
Contributed by Robert Kehlmann, 2012