"Princess" Der Ling, Author, Cultural Figure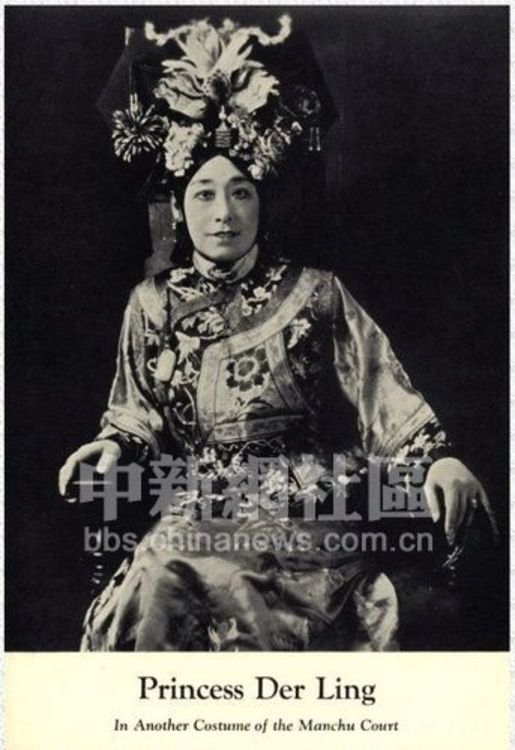 BERKELEY e-PLAQUE
"Princess" Der Ling (Mrs. Thaddeus C. White), Author, Cultural Figure
(1885–1944)
Carlton Hotel:
2338 Telegraph Ave
Vividly described by biographer as "a memorist, ranconteur, and a European-educated, multi-lingual Asian woman who gleefully crossed all the lines of cultural expectations both oriental and occidental," "Princess" Der Ling was an author and cultural figure who spent the last years of her adventurous life living and teaching in Berkeley.
Der Ling was the granddaughter of a Boston merchant and daughter of a Chinese aristocrat and diplomat who served as imperial China's ambassador to Japan and France. Raised primarily overseas, including Paris where she studied dance under Isadora Duncan and befriended Sarah Bernhardt, she returned to China with her family in 1903.
She quickly became a favorite of the Dowager Empress Cixi,who had indirectly ruled China since the 1850s. Appointed a Lady in Waiting, Der Ling was given the honorary title "Princess" for use at court, where she served as confidant and interpreter for the formidable Dowager Empress.
After the death of the Empress, Der Ling married an American diplomat and businessman, Thaddeus C. White, and had a son. In the 1920s they moved to Los Angeles where Der Ling was active as a community figure, fundraiser for humanitarian relief, and interpreter of Chinese culture for the West. She wrote eight books about her life and China and argued for more thoughtful understanding of the Dowager Empress and her role in China's history. Der Ling visited the Bay Area many times and on December 8, 1927 was one of the first non-Caucasian speakers to address the Berkeley Women's City Club.
In 1939 China was beleaguered by war with Japan and did not send an official national exhibit to San Francisco's Golden Gate International Exposition. Overseas Chinese funded an extensive Chinese Village cultural exhibit instead. Der Ling loaned treasures she had brought out of China, including jade and court costumes. They were displayed on mannequins in a throne room setting called the "Princess Der Ling Pavilion," where she explained Chinese culture and the imperial family to visitors.
In 1942 Der Ling moved to Berkeley to teach Chinese language classes on the UC campus. It's unclear whether she was employed by UC or by a separate California College that had been displaced from China to Berkeley during the war. She rented a suite of rooms at the Carlton Hotel at Telegraph and Durant. In November 1944 while on her way to a class she was struck and killed by a grocery delivery truck at the busy intersection of Bancroft and Telegraph, bringing to an end a storied life that began in Imperial China and ranged over three continents.
Der Ling was not the only notable Chinese expatriate woman who lived in Berkeley, mid-century. Madame Chiang Kai-Shek, wife of the president of the Republic of China, bought a house and lived in the Claremont neighborhood.
Contributed by Steven Finacom, 2016