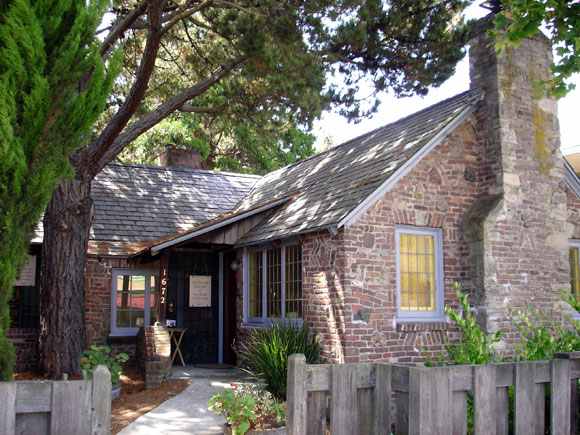 BERKELEY e-PLAQUE
CITY OF BERKELEY LANDMARK
designated in 1998
Fox Commons
Carl Fox, Designer, 1931 and 1941 Addition by Edward Kelly, Contractor, 1983
1670–1676 University Ave.
The front and rear buildings on this property were constructed as residences for the Fox family. Both houses were built in Carl Fox's trademark picturesque "Mother Goose" style, with purposefully irregular brick walls, prominent chimneys, small-paned windows, and other features recalling storybook European settings. The middle building is a later addition.
Carl Fox earned a degree in mining engineering at the University of California and later became a designer and contractor. With his brothers, he built a number of Berkeley landmarks. Fox's buildings on University Avenue were intended to help develop a fashionable east/west residential and commercial boulevard. Fox family members lived here until 1963.
Contributed by Berkeley Historical Plaque Project, 2008