Lorraine Hunt Lieberson, Singer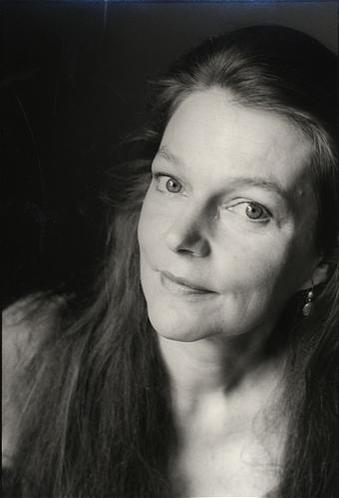 BERKELEY e-PLAQUE
Lorraine Hunt Lieberson, Singer
(1954–2006)
Hunt Lieberson High School Residence:
1229 Josephine Street
"You have one of the most beautiful voices I've ever heard. Who are you?" "I'm a violist," she replied, "with the trace of a smile." —Charles Michener
Many would agree with music critic Alex Ross: "She was the most remarkable singer I ever heard…. Her fame consisted of an ever-widening swath of ardor and awe that she left in her wake whenever she sang." Besides the extraordinary quality of her voice, Lieberson had an emotional integrity, spontaneity, and depth of characterization that she brought to performances together with a sense of humility: she didn't present herself as the star, but as member of an ensemble.
Lieberson's journey from professional violist to renowned singer was a circuitous one. She transferred from school in Orinda to attend Berkeley High School during her junior and senior years to participate in their energetic music program. While at Berkeley High she played in the orchestra, sang in musicals, and lived with Marita McClymonds, a music graduate student, and her family. After graduating, she took a double major in viola and voice at San Jose State, then dropped vocal studies to freelance as a violist.
Over the succeeding years she performed as principal violist in the Berkeley Free Orchestra, in a contemporary music quartet Novaj Korjoj (Esperanto for "New Strings," a name given the group by composer Lou Harrison), with the San Jose Symphony, and with a viola/guitar duo. She also did jazz and pop singing in a Los Gatos lounge. Lieberson recalled those years as important ones personally, musically, and spiritually, but it wasn't until she was twenty-six that she entered the opera program at the Boston Conservatory and finally focused fully on singing.
Lieberson often sang in Berkeley and around the Bay Area, giving outstanding performances with the Philharmonia Baroque Orchestra. Nicholas McGegan, the orchestra's conductor, called her singing "glorious" and commented how wonderful it was "to watch an orchestra be totally transfixed by her artistry."
Her operatic career began in 1985 when she performed in Peter Sellars' production of Handel's Julio Cesare. She made her Met debut in John Harbison's The Great Gatsby and performed there again as Dido in Berlioz's Les Troyens. Ms. Hunt married the composer Peter Lieberson in 1999. She died at age 52 in 2006.
Contributed by Diana Kehlmann, 2014