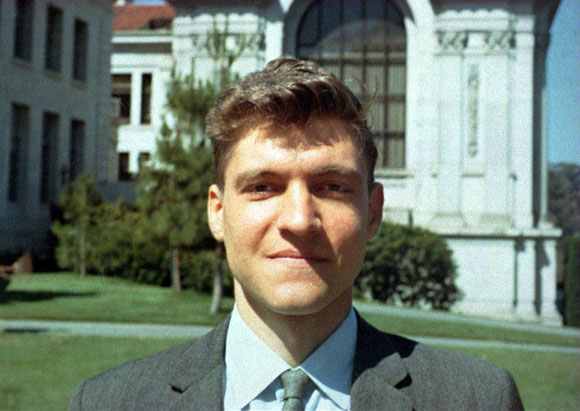 BERKELEY e-PLAQUE
Ted Kaczynski, Unabomber
Kaczynski Residence:
2628-A Regent Street
Theodore John "Ted" Kaczynski, known as the "Unabomber," lived in this cottage while teaching in Berkeley. A child prodigy, he was admitted to Harvard at age 16, earned a mathematics PH.D. from the University of Michigan, and at 25 became the youngest professor ever hired by UC Berkeley. He was apparently unpopular among undergraduates, who gave him poor ratings because he seemed nervous while teaching and was unresponsive during office hours.
After two years Kaczynski resigned his University position and moved back into his parents' home. Later he moved to a remote cabin in Montana with neither electricity nor running water. Between 1978 and 1995 Kaczynski mailed 16 homemade bombs to airlines, universities, and computer stores, setting off a massive FBI search. His prolonged terror spree, which killed three and injured 23 others, was code-named "Unabom" (for its UNiversity and Airline BOMbing targets). In 1995 Kaczynski sent a 35,000-word anti-technology manifesto to newspapers for publication, which led to a tip from the bomber's brother. He was captured and sentenced to life in prison without parole.
Contributed by Robert Kehlmann, 2012