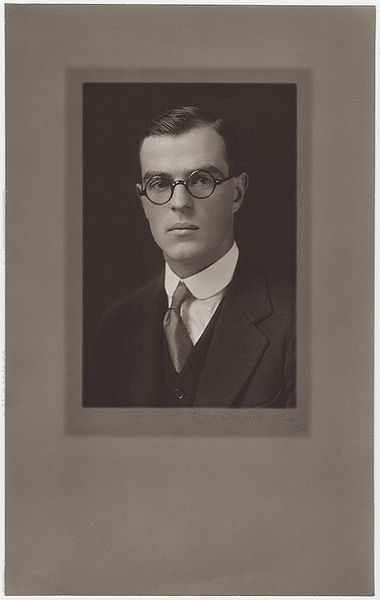 BERKELEY e-PLAQUE
Thornton Wilder, Writer
(1897–1975)
Wilder Family Residence (destroyed):
2675 Parker Street
Wilder Family Residence (destroyed):
2350 Prospect Street
Thornton Wilder was one of the five children in a well-educated, accomplished family. A sixth, Wilder's twin brother, died at birth. His father, United States Consul General in China, moved the family to the United States out of concern for their safety during periods of political instability. Between 1906 and 1910 Thornton, with his mother and siblings, settled in Berkeley where he attended Emerson School. They returned to China but came back to Berkeley for Thornton to complete his junior and senior years at Berkeley High. Wilder staged plays at school but was not popular with classmates, who judged him socially inept, and "overly intellectual." In 1915 he left Berkeley for Oberlin College.
Wilder had a long and successful career dramatically exploring the universality of folksy human experience in the context of challengingly sparse stage settings. His novel, The Bridge of San Luis Rey won a Pulitzer Prize in 1928. In 1938 he again won the Prize, this time forOur Town, making him the first to win Pulitzers for both fiction and drama. He was awarded the drama Prize again in 1942.
Wilder lived with his sister Isabel, also a successful writer, in Hamden, Connecticut. He travelled extensively and taught at a number of universities. The erudite writer was a heavy drinker though his puritanical father had urged lifelong temperance. Wilder was a friendly and outgoing yet intensely private man. He had few intimates but many friends, including Ernest Hemingway, Willa Cather and actor Montgomery Clift. He never discussed his sexuality and said, "Art is not only the desire to tell one's secret; it is the desire to tell it and hide it at the same time." Writer Samuel Steward, introduced to Wilder by Gertrude Stein, claimed to have been one of  his lovers.
Contributed by Robert Kehlmann, 2013