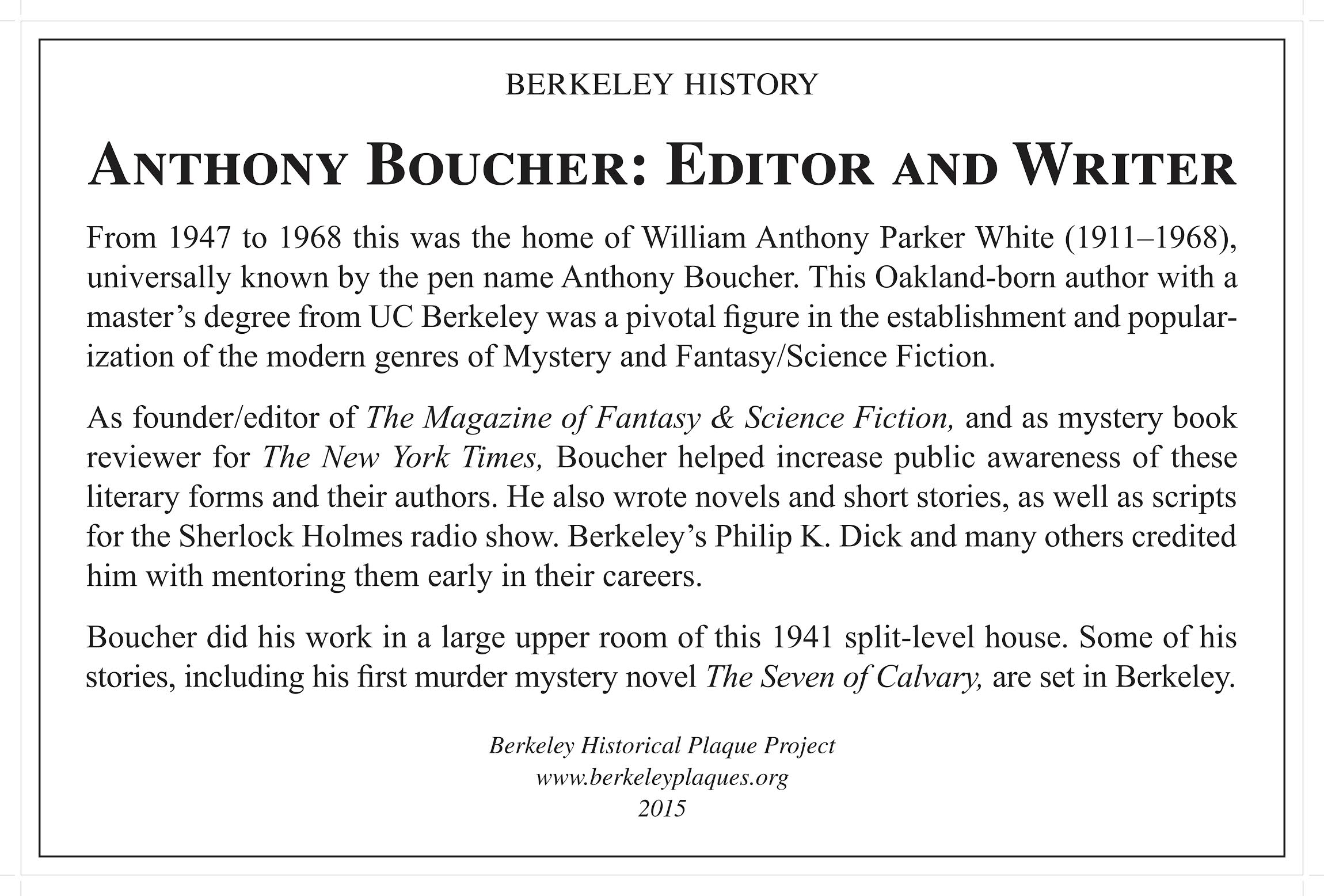 Anthony Boucher: Editor and Writer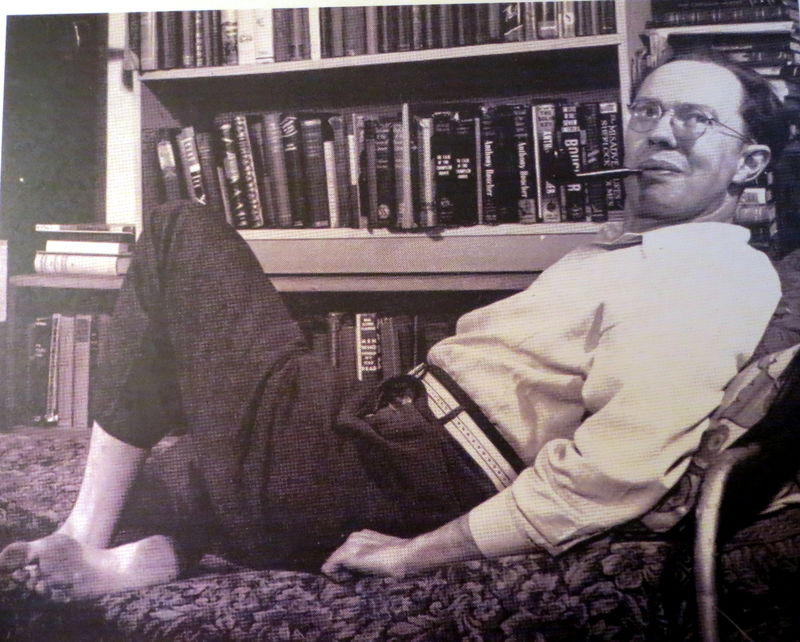 BERKELEY HISTORY
ANTHONY BOUCHER: EDITOR AND WRITER
From 1947 to 1968 this was the home of William Anthony Parker White (1911-1968), universally known by the pen name Anthony Boucher.   This Oakland-born author with a master's degree from UC Berkeley was a pivotal figure in the establishment and popularization of the modern genres of Mystery and Fantasy/Science Fiction.
As founder/editor of the Magazine of Fantasy & Science Fiction, and as mystery book reviewer for The New York Times, Boucher helped increase public awareness of these literary forms and their authors. He also wrote novels and short stories, as well as scripts for the Sherlock Holmes radio show.  Berkeley's Philip K. Dick and many others credited him with mentoring them early in their careers.
Boucher did his work in a large upper room of this 1941 split-level house.  Some of his stories, including his first murder mystery novel The Seven of Calvary, are set in Berkeley.
Berkeley Historical Plaque Project
2015