How Berkeley Got Its Name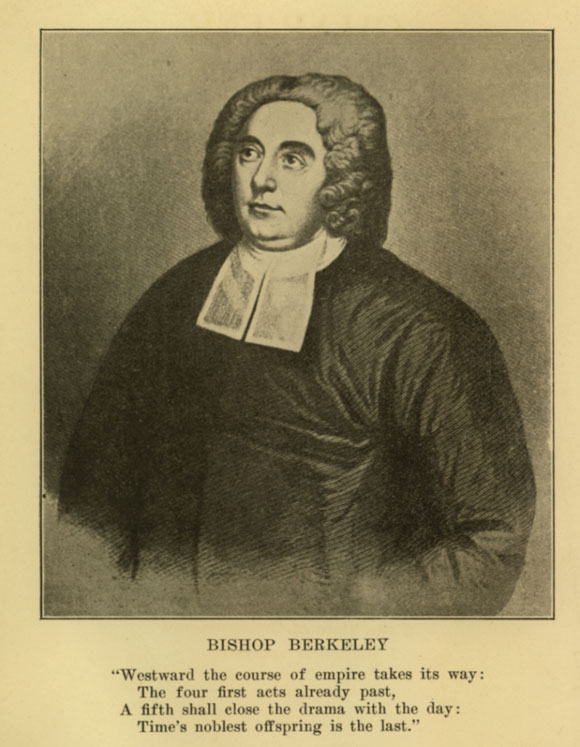 BERKELEY HISTORY
HOW BERKELEY GOT ITS NAME
In the mid-1860s, the private College of California purchased land for a new campus (now the University of California). Visiting the site, College Trustee Frederick Billings admired the view towards the Golden Gate and was inspired to quote from George Berkeley's poem "On the Prospects of Planting Arts and Learning in the Americas." The Trustees decided Berkeley's name would be appropriate for their new town and campus, and adopted it on May 24, 1866.
Irish-born George Berkeley (1685–1753) was a scholar, traveler, mathematician, reformer, writer, and cleric, best known for his philosophy of "immaterialism," questioning whether the physical world exists outside human perception.
Discouraged by a Europe he saw as declining and corrupt, Berkeley hoped a more enlightened civilization would arise in the New World, and wrote the poem Billings would later quote. In 1728, hoping to establish a college in the Americas, he sailed to Rhode Island, but promised funds never arrived and he returned to Britain. In 1734 he became Bishop of Cloyne, County Cork, Ireland.
Berkeley Historical Plaque Project
2003