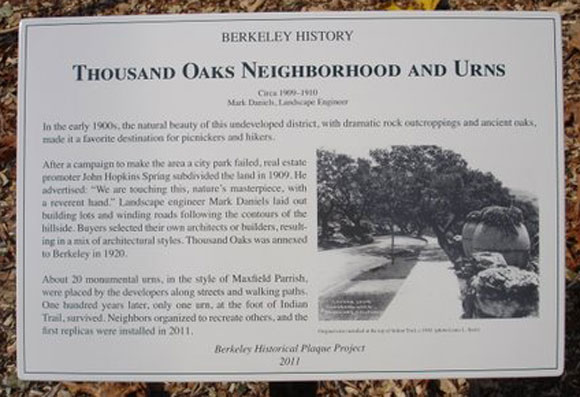 Thousand Oaks Neighborhood and Urns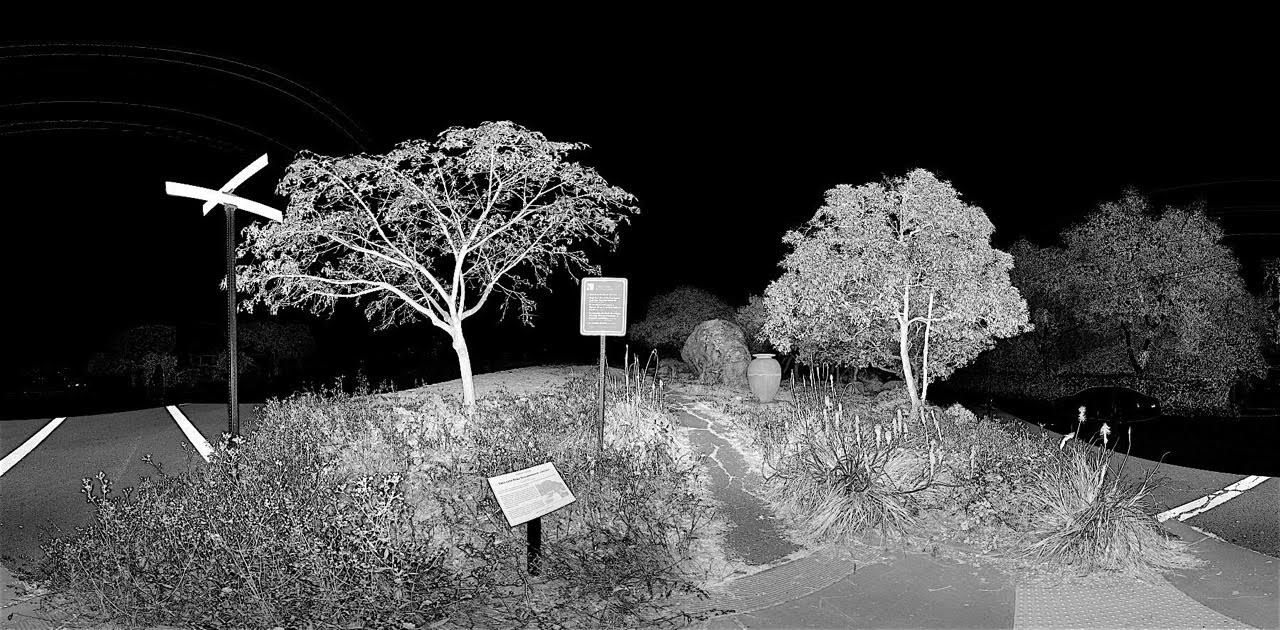 THOUSAND OAKS NEIGHBORHOOD AND URNS
Circa 1909-1910
Mark Daniels, Landscape Engineer
In the early 1900s, the natural beauty of this undeveloped district, with dramatic rock outcroppings and ancient oaks, made it a favorite destination for picnickers and hikers.
After a campaign to make the area a city park failed, real estate promoter John Hopkins Spring subdivided the land in 1909. He advertised: "We are touching this, nature's masterpiece, with a reverent hand." Landscape engineer Mark Daniels laid out building lots and winding roads following the contours of the hillside. Buyers selected their own architects or builders, resulting in a mix of architectural styles. Thousand Oaks was annexed to Berkeley in 1920.
About 20 monumental urns, in the style of Maxfield Parrish, were placed by the developers along streets and walking paths. One hundred years later, only one urn, at the foot of Indian Trail, survived. Neighbors organized to recreate others, and the first replicas were installed in 2011.
Berkeley Historical Plaque Project
2011