Temko, Allan- Architectural Critic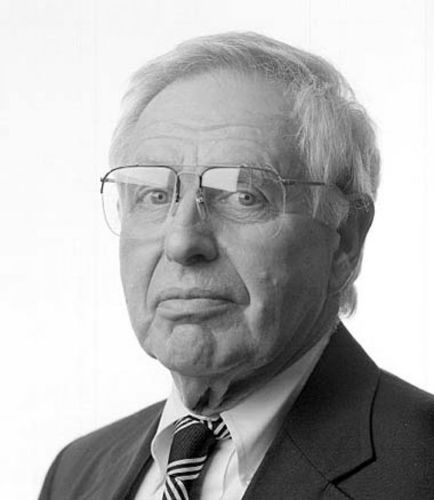 BERKELEY e-PLAQUE
Temko, Allan- Architectural Critic
Temko Residence:
2801 Ashby Avenue
Allan Bernard Temko wrote the newspaper column "Environmental Design" for the San Francisco Chronicle from 1961 to 1993 and was awarded a Pulitzer Price for criticism as an outstanding architectural critic and writer in 1990. He taught at UC Berkeley and California State University at Hayward and wrote articles for various magazines including Harper's Magazine.
His judgments were often delivered with caustic wit and humor: he described the Villaincourt fountain in San Francisco's Justin Herman Plaza as looking like "the deposits of a concrete dog who had square intestines" ; he gave the Mission Street Marriot Hotel the moniker "Jukebox Hotel,"by which it's still known; he called the Transamerica Pyramid "the biggest dunce cap in the world."
Temko called himself a "street fighter with a bow tie" and was conspicuously present in many local civic controversies. He was an early proponent of dismantling the Embarcadero freeway in San Francisco and fought to maintain the undergrounding of the Berkeley Ashby BART station. Unafraid of antagonizing developers, he was sued, unsuccessfully, for his description of San Francisco's Pier 39 as "Corn, Kitsch, Schlock, Honky Tonk, Dreck, Schmaltz and Merde."
Born in New York and raised in Weehawken, N.J., Temko served in the U.S. Navy as an officer in WWII, after which he graduated from Columbia University in 1947 and went on to do graduate studies at UC Berkeley and the Sorbonne. In 1950, he married and moved to Paris where he wrote a comprehensive study of Notre Dame de Paris and taught at the Sorbonne.
Medieval architecture was only one of Temko's interests. An avid sports fan, he leveled salvos against the Candlestick Park project, prophetically warning that unpredictable strong air currents off the hills and Bay would result in "one flag in the outfield rippling toward the bay, or hanging limp, while another will be stiffly directed toward right field." He believed, on the other hand, that Skidmore, Owings and Merrill's design of the Oakland Coliseum was an unrivaled masterpiece of sports arena architecture.
Though he was sometimes accused of not liking anything, Allan Temko was a strong champion of modern architecture in the "heroic" period of Corbusier, Mies van der Rohe, Walter Gropius, and their progeny. Locally, he lobbied forcefully for the selection of Skidmore, Owings and Merrill to design the "Cathedral of Light" on Oakland's Lake Merritt. His attitude toward postmodernism as "all sorts of pseudo historical industrially produced junk" has been roundly criticized.
A colorful figure throughout his life, Temko was the inspiration for characters in three of the novels of Jack Kerouac, who became friends with Temko when both were students in Columbia. The fictional character of Roland Major in On the Road is someone who criticizes 'artsy' snobs, but is a snob himself.
Contributed by James Samuels, 2016