Joseph Esherick, Architect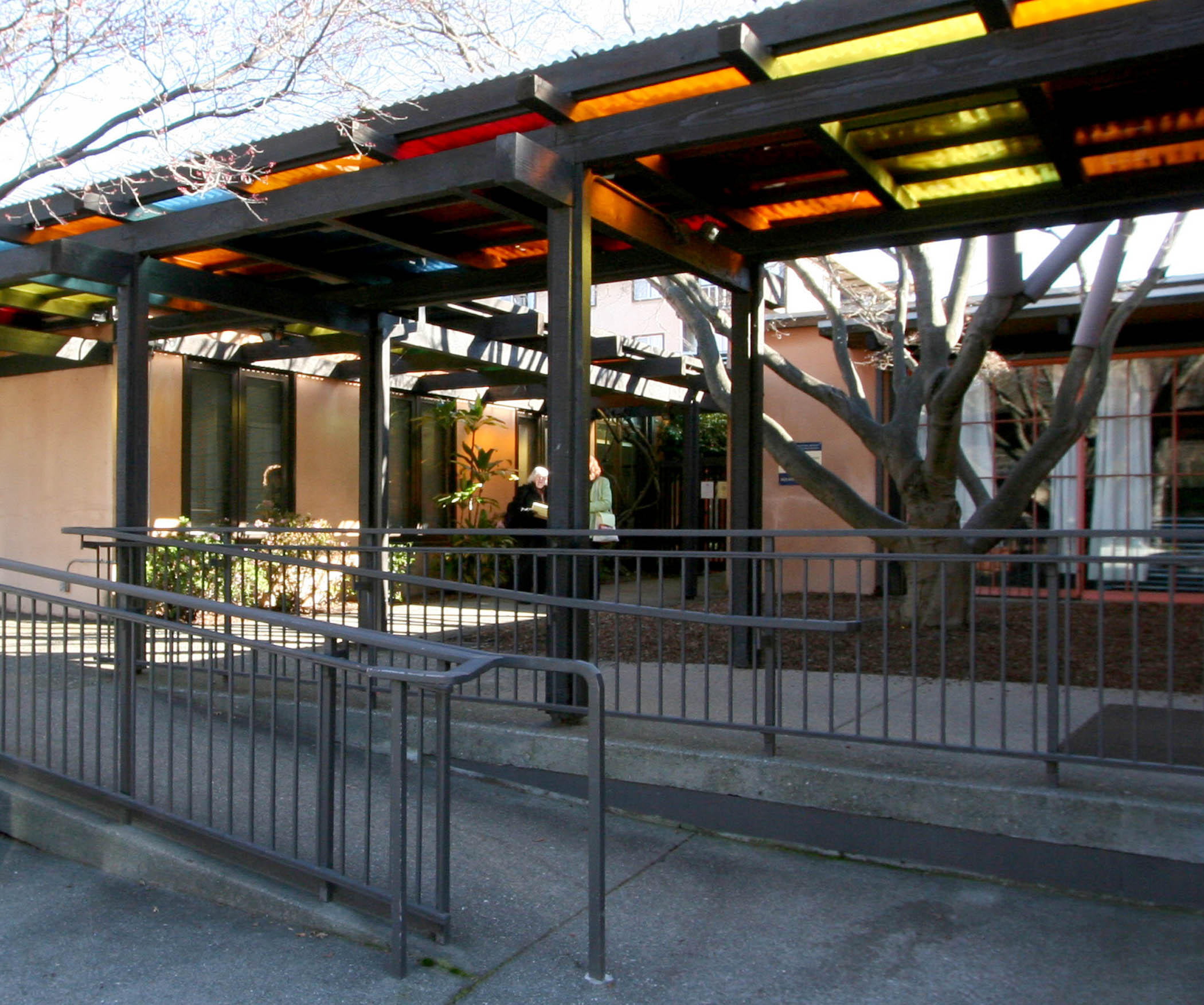 BERKELEY e-PLAQUE
Joseph Esherick, Architect
(1914–1998)
Harold E. Jones Child Study Center, 1960
2425 Atherton Street
CITY OF BERKELEY LANDMARK
designated in 2013
After graduating from the University of Pennsylvania in 1937, Joseph Esherick moved to San Francisco following service in the Navy during World War II. He worked for architect Gardner Daily before setting up his own San Francisco office in 1946. Subsequently, Esherick taught at University of California, Berkeley (1952–1985), serving as the Chair of the Architecture Department (1976–1982). A Fellow of the American Institute of Architects, he founded the firm Esherick, Homsey, Dodge and Davis (EHDD) in 1972 and was awarded the AIA Gold Medal in 1989.
Esherick was a highly respected architect: a likable, down-to-earth individual, never taken with himself and never condescending. His work had a major influence on Bay Area residential design. Among his most prominent Berkeley projects are the landmarked YWCA on Bancroft Way and the Pelican Building and Wurster Hall on the UC campus. Major California projects include numerous residences, the store and demonstration houses at Sea Ranch, the Cannery in San Francisco, UC Santa Cruz's Stevenson College, and the Monterey Bay Aquarium.
Esherick's landmarked Harold E. Jones Child Study Center on Atherton Street in Berkeley (1960) is an important example of Mid-20th Century School architecture. The Center embodies the scale, materials, and feeling of his residential work of this period. Designed to maximize children's freedom of movement and encourage their independence, the complex has two buildings, walkways, trellises, courtyards, partially covered outdoor play spaces, and complimentary perimeter fences. Only minor alterations have been made to the original structure.
Contributed by Susan Cerny, 2013