Henry Higby Gutterson, Architect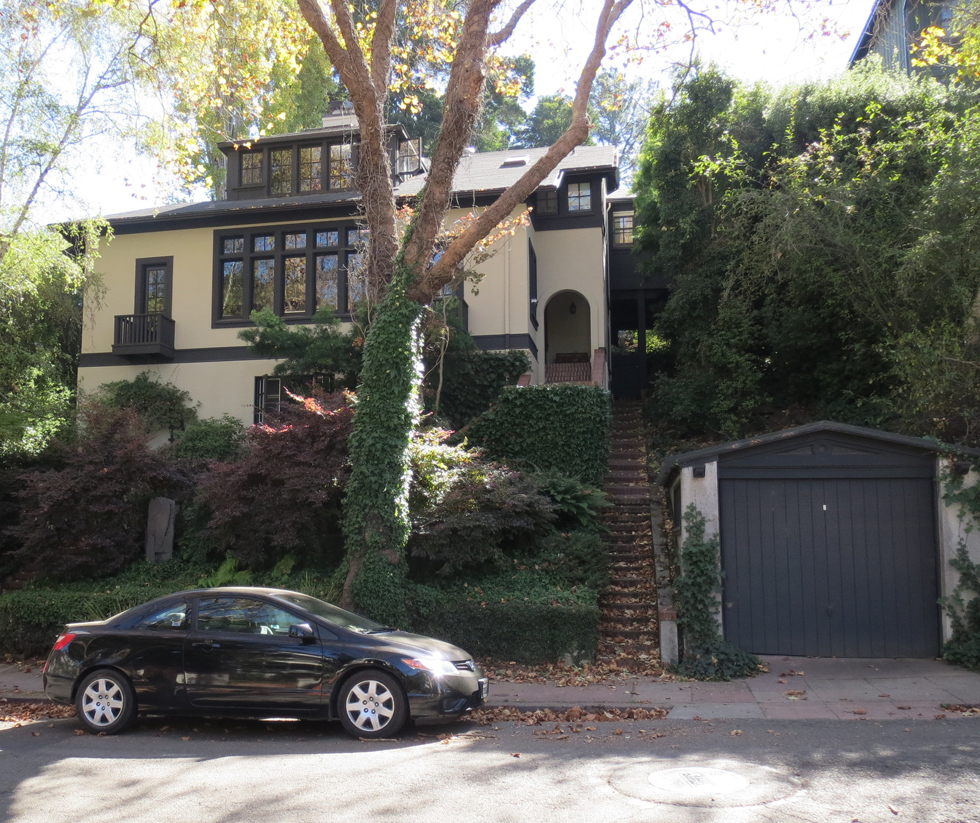 BERKELEY e-PLAQUE
Henry Higby Gutterson, Architect
(1884–1954)
Gutterson Residence (1912)
2922 Garber Street
Born in Minnesota in 1884, Henry Higby Gutterson graduated from Berkeley High School and enrolled at the University of California in 1903, where he studied architecture under John Galen Howard. In 1907 he was admitted to the École des Beaux Arts in Paris, returning to the Bay Area in 1910. He opened his own office in 1914 after being employed in the office of John Galen Howard and working on the Daniel Burnham plan for San Francisco under Willis Polk, the design for the 1915 San Francisco Panama Pacific International Exposition and the City of Oakland architectural staff.
During the height of Gutterson's career (1915–1935), his work was published regularly in West Coast and national architectural journals. He was an active member of the American Institute of Architects, San Francisco Chapter, and served as its president (1931–2). His firm was one of the few that hired women.
Gutterson designed hundreds of homes in northern California, several Christian Science Churches, schools, and a few apartment houses and commercial buildings. The largest concentration of Gutterson's residential work is in St. Francis Wood, a garden subdivision in San Francisco, developed by the Mason-McDuffie Company of Berkeley. John Galen Howard designed its elaborate gateways, street monuments, light fixtures, and the St. Francis Fountain. Gutterson became the subdivision's supervising architect in 1914, a post he held until his death in 1954.
In Berkeley he designed more than 60 homes in simplified period revival styles, He also designed Jefferson School (1921), Civic Center Park Fountain (1935), Berkeley High School Community Theater, and Shop and Science Buildings with William Corlett, Sr. (1937–1940), the Vedanta Society on Bowditch (1932), the First Church of Christ Science Sunday School (1928), the Second Church of Christ Scientist (1926), and the cottages and duplexes on Rose Walk (1923–36).
Contributed by Susan Cerny, 2013