Dr. Herbert ("Herb") Wong, Jazz Journalist, Disc Jockey, Educator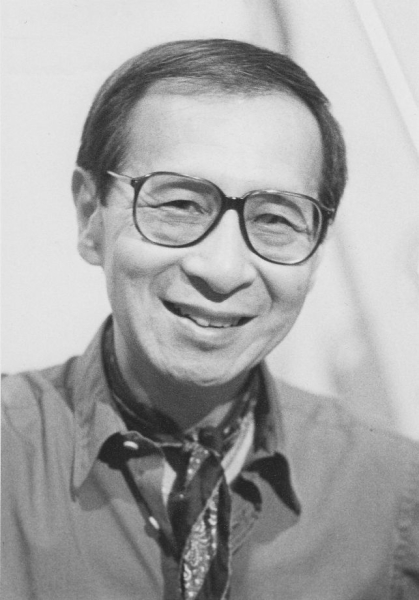 BERKELEY e-PLAQUE
Herbert "Herb" Wong
(1926– 2014)
Washington Elementary School
"[Herb Wong] was just a hip and beautiful person," — Steven Bernstein, Trumpeter
"I wouldn't be playing music today if it weren't for the Berkeley jazz program and Berkeley High." — Joshua Redman, Saxophonist
Born in Oakland and raised in Stockton, Herb Wong developed a lifelong passion for jazz in a strangely serendipitous way. When a package of top-notch jazz albums intended for an unknown previous resident was delivered to the family home, he and his brother began listening and making a game of seeing who could correctly identify the groups and the artists. Herb went on to become a well-known host on local radio station KJAZ and the writer of liner notes for some of the big names in jazz. In his full-time job as principal of Berkeley's Washington Elementary School in the 60s, his passions for jazz and creativity as an educator came together in the now famous jazz program he initiated.
Wong believed that jazz could express the underrepresented voices of many of his students and staff and that its introduction into the curriculum would both nurture undeveloped talent and facilitate social and racial integration. He envisioned jazz as a catalyst for a new "consciousness and sensitivity" among students and staff. Wong made his vision take root even though jazz wasn't considered a legitimate part of public school music training and there were no funds to support it.
Needing collaborators and publicity as well as funds, Wong took a bold approach guided by his belief that "the more rules and regulations you don't know about, the groovier things will be." He said, "I don't like to know about a lot of regulations; then, I don't know I'm violating them." Through "creative" funding he began by bringing local musicians into Washington Elementary School. He hired trumpet player Phil Hardymon, and pianist Dick Wittington was hired as a gym teacher who also taught basic ear training and rhythm. Jazz beats began to be heard alongside more traditional sounds as Monk was slipped in with Mozart during school assemblies, and by the end of the first year students were improvising on song bells and recorders using a five note "blues scale." Wong invited artists (including the Oscar Petersen Trio, the Louis Hayes Quartet, and the Rashaan Roland Kirk Quintet), many of whom he knew personally, to perform for Berkeley students. Using his own money as an advance he hired the entire Duke Ellington Orchestra to perform at the Berkeley Community Theatre with a ticket price of $2.50 for any seat in the house.
From Herb Wong's vision and its unorthodox beginnings in an elementary school, the jazz program spread throughout the Berkeley school system, eventually feeding students trained in basics into Berkeley High where Wong later became principal. BHSJazz, with its impressive list of well-known graduates, became and remains one of the top public school music programs in the country.
Contributed by Diana Kehlmann, 2015