Berkeley Music e-Plaques
This Music e-Plaque Section documents Berkeley's rich musical heritage in all its forms. Our city has long been, and remains, a mecca for a wide variety of music. UC Berkeley's Department of Music has attracted world-class composers, performers, and teachers. The Crowden School educates young children in classical music, while the Jazz School trains professional musicians, serious students, and aficionados of jazz. Local venues, churches, and radio stations, like our own KPFA, provide stages for performing classical, contemporary, ethnic, folk, country, blue grass, international, rock, pop, and endless varieties of mixed genres. Prodigious musical talent has been nurtured and developed here. Numerous students of gifted local teachers have advanced to professional careers.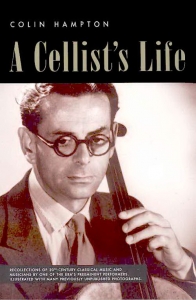 As this portion of our website grows, we anticipate you will find familiar names together with profiles of musicians who may not be so well known, yet are of interest. We're hoping with time to build a musical history of Berkeley written by Berkeleyans.
We invite you to write texts of approximately 300 words profiling aspects of our city's musical past, focusing on all aspects of musical Berkeley, including, but not limited to, musicians, critics, events, and unique lovers of music, together with the sites where people lived, taught, performed, sold, or built their instruments. E-Plaques are virtual plaques anchored in the real world: we require that each have a central physical location for the musician or musical event that can be plotted on our interactive map. We encourage first-hand, personal, and anecdotal material about Berkeley's musical past. If you prefer not to actually write a text, we still welcome your suggestions, information, anecdotes, and photos. We will be glad to work with you in developing and drafting texts. Please contribute.
Visit with us again soon. A few of the texts we will be adding in the near future will focus on Bernard Abramowitsch, and Charles Seeger.
Diana Kehlmann, Music Editor